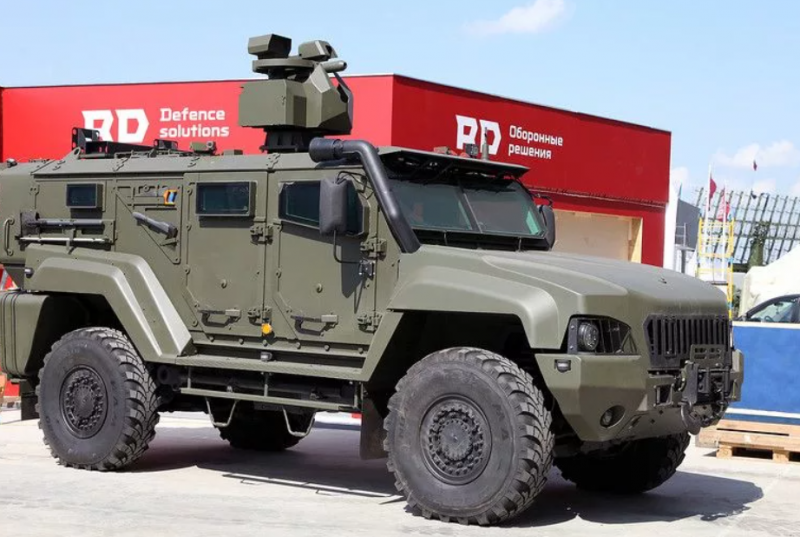 Separate special forces companies of the combined-arms armies will receive the Typhoon K-53949 4x4 armored vehicle for equipping.
As reported
"News"
With reference to sources in the Ministry of Defense, the corresponding decision has already been made.
The Ministry of Defense has decided to equip the spetsnaz companies, which are being created in the combined-arms armies, with Typhoon-K armored vehicles, also called Typhoonok. According to the military, it is these armored vehicles, not the Tigers, that can operate autonomously for a long time, while providing sufficiently reliable protection for reconnaissance groups operating behind enemy lines.
Compared to the Tiger, the Typhoon K-53949 is a heavier vehicle. The curb weight of the armored car reaches 14 kg, and the full -000 kg. Machine length - 16 mm. Width -000 mm. Height -6760 mm. The ground clearance is 2550 mm. A diesel six-cylinder engine with a capacity of 2840 hp is installed. The maximum speed on the highway is 433 km / h. Cruising range up to 350 km. Capacity - 105 people.
In the reconnaissance version, the armored car can be armed with a remote-controlled combat module with a 12,7-mm machine gun.
The two-axle armored car has powerful armor protection capable of withstanding bullets from a Kalashnikov assault rifle or an SVD sniper rifle. The declared protection against various mines and landmines is very high, the armored car can successfully survive the explosion of 6 kg of TNT under the bottom and any wheel. Tires tubeless with mine insert, with adjustable air pressure.