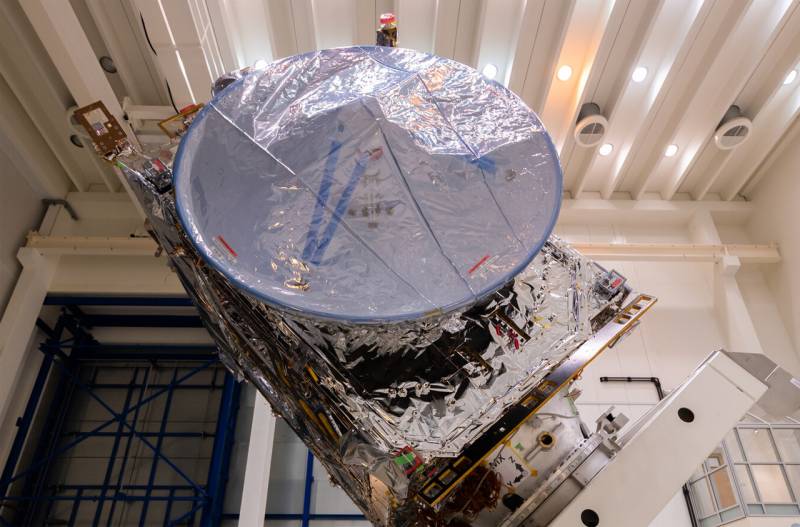 The Czech media write that "Prague is becoming the space capital of the European Union". In the material of the Czech journalist Luboš Palata, it is reported that this is due to the decision of the EU authorities to create a head center for the management of EU space programs in the capital of the Czech Republic.
The annual budget of the created control center "European analogue of NASA" (this term is used by Czech reporters) will be equal to 10 billion euros. This center will employ several hundred employees.
Lubos Chamber:
The European Union wants to remain at the forefront of global space exploration. Therefore, a new control center for all EU space programs will be established in Prague. For the Czech capital, this means an inflow of billions of crowns to host the new agency and create jobs for hundreds of leading experts and European officials.
Earlier it was reported that the EU space agency plans to create at least 2025 thousand additional jobs by 250. According to the executive director of the renewed agency, Rodrigo da Costa, the EU Space Program Agency needs a new headquarters and suitable infrastructure:
The existing infrastructure on the banks of the Vltava is insufficient.
Czech MEP Evgen Toshenovski said that the Prague control center will take over the implementation of all space programs of the European Union:
The EU Space Program Control Center will become one of the largest facilities in the European Union.
In turn, Brussels notes that the new center will be fully controlled by specialists from the EU.
Deputy Toshenovsky:
For Czech companies, the location of such a center in Prague is a good
news
... But only it will be difficult for them in the struggle for contracts.