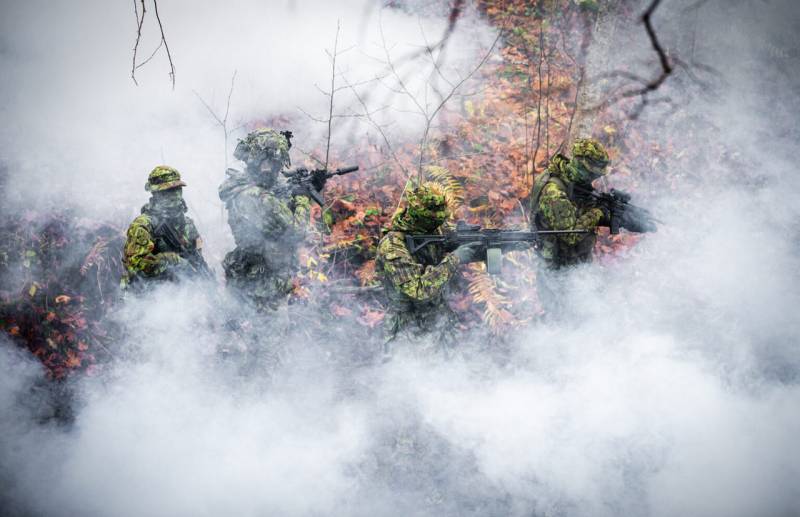 Large-scale military exercises "Spring Storm" started in Estonia on Monday, May 17. According to the headquarters of the republic's self-defense forces, up to 7 servicemen will take part in the maneuvers.
The exercises will last from May 17 to June 5 at the training grounds in the northern and central parts of the country. The main part with shooting will take place from 24 May. As representatives of the Estonian Self-Defense Forces said, this year the exercises are being held in a reduced composition, due to the coronavirus pandemic, only 7 thousand military personnel have been involved in them, including both the owners and the military from other NATO countries.
The exercises will be attended by both ground and air and sea forces of the alliance. Declares the involvement of parts of the ground forces,
aviation
и
fleet
, 1st and 2nd Infantry Brigades of the Estonian Self-Defense Forces, as well as units of the paramilitary volunteer organization "Kaitseliit".
By the way, three days ago, on May 14, the Swift Response exercise ended in Estonia, which lasted two weeks. During these maneuvers, the defense of Estonia from the attack of the enemy was practiced, in the role of which, of course, "aggressive Russia" played. About 2,5 thousand soldiers from Estonia, the USA and Great Britain took part in Swift Respons.
No sooner had the dust from the Swift Respons drills settled near the Russian borders when the new "Spring Storm" began. At the same time, NATO accuses Russia of conducting military exercises "near the borders of the alliance," reacting painfully to any redeployment of units of the Russian army.