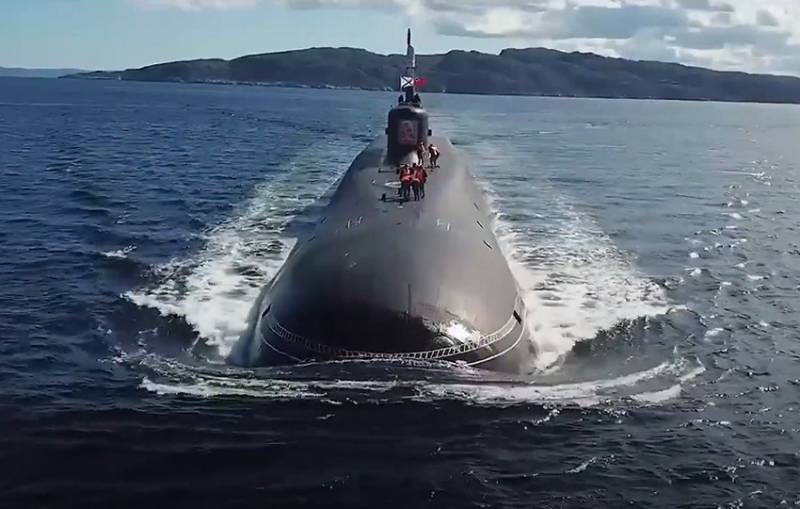 A series of Borei-A project submarine strategic missile carriers can be continued, this issue is under consideration.
About this in an interview
RIA News
said a member of the military-industrial complex and the Marine Collegium under the government Vladimir Pospelov.
Answering the question about the completion of the Boreyev series after the laying of the ninth and tenth missile submarines, Pospelov said that this was not a final decision, the series could be continued, since the APRKSNs of this project meet the requirements of the Russian
fleet
and have great modernization potential.
He did not name the exact number of additional Boreyevs, this issue will be resolved based on the needs of the fleet and the limitations of the START-3 Treaty, which determines the number of warheads and launchers.
Currently, four Boreas are in service in the Navy, of which three projects 955 (Borey) of the 4th generation - the strategic missile cruisers Yuri Dolgoruky, Alexander Nevsky and Vladimir Monomakh, as well as one submarine missile carrier of the modernized project "Borey-A" - "Prince Vladimir". Another "Borey-A" - "Prince Oleg" is undergoing state tests.
Three more APRKSNs are under construction at Sevmash - Generalissimus Suvorov (laid down on December 26, 2014), "Emperor Alexander III" (laid down on December 18, 2015) and "Prince Pozharsky" (laid down on December 23, 2016). Two more Boreas-A "Prince Potemkin" and "Dmitry Donskoy" will be laid down during this year.