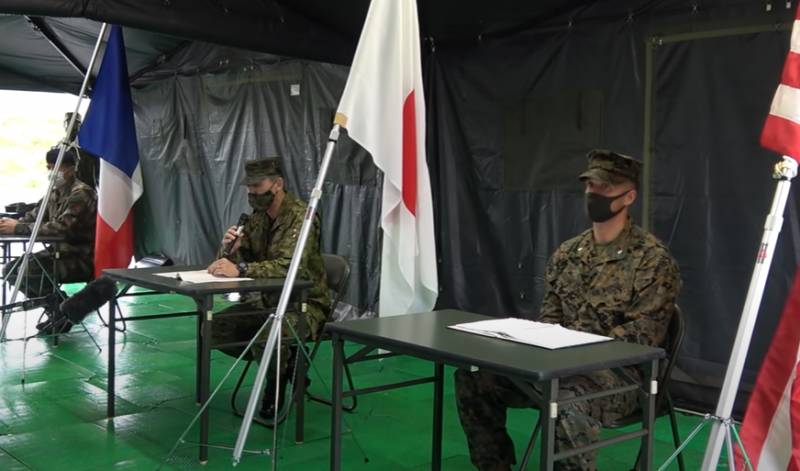 The French Ministry of Defense has issued a statement that French troops are involved in military exercises in southern Japan. The French contingent landed at the Kirishima Japanese Self-Defense Forces training ground in Miyazaki Prefecture. It is the southern prefecture of Japan, located on the island of Kyushu. We are talking about joint US-Franco-Japanese military maneuvers, designated ARC21.
The news that the French military was sent to distant Japan to participate in military exercises caused, to put it mildly, an ambiguous reaction from the ordinary French. Many French citizens express bewilderment and even outrage at the fact that French soldiers are sent thousands of kilometers from their homeland, despite the fact that their help may be useful in a number of areas of the same Paris, where even police officers are afraid to appear.
A few comments from French users:
What are we doing in Japan? We have our own problems that the military could solve.
If this is our signal to China, then our army shouldn't get involved in it.
Our military is sent to the Black Sea, then to the Pacific Ocean. I would like to know who specifically threatens France from there.
Representatives of the French army were forced to explain the sending of troops to military exercises in Japan.
It is noted that the exercises are being conducted against the backdrop of "China's military activity in the Pacific." At the same time, the military department of the republic adds that France has certain territories in Oceania.
Lieutenant Colonel of the French Armed Forces, Henri Marcayu:
France has territories in the Pacific region. Therefore, participating in the teachings side by side with the people living in this part of the world is very important to us. We must be with them.
Supported by his French counterpart and American Lieutenant Colonel Jeremy Nelson, who commanded the US contingent during the ARC21 exercise. According to Nelson, the three countries have shown that they can work together for a common cause. The American officer called this common cause "protecting the allies from encroachments from China."