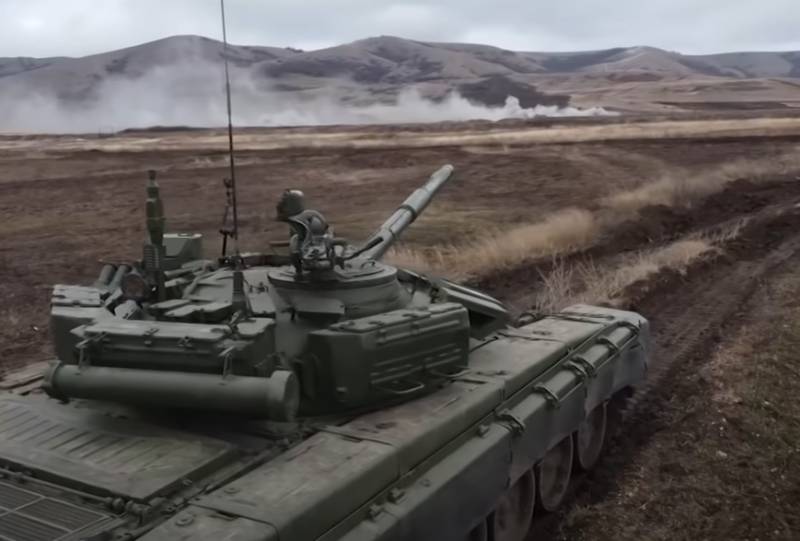 The American press has compared the number and diversity of countries in the world
tanks
in service with the armies. We are talking about a publication in the 19FortyFive edition, which specializes primarily on military topics.
American authors write that Russia has the largest number of tanks today. In the presence of the RF Armed Forces, as the mentioned edition states, "about 13 thousand tanks of various versions".
From the material:
Most experts agree that Russia is the real tank king in the world. However, at the same time, many of the tanks of the Russian army are older than the members of their crews.
19FortyFive states that out of the total number of tanks in the Russian Armed Forces, "not all combat vehicles are ready for real battles."
From an article by American authors:
Only a few thousand of them are ready for real combat. The rest will take a long time to deploy.
On what basis this resource makes such a conclusion, its authors do not specify.
The publication points to two other countries that are in the top three in terms of the number of tanks available. These are the DPRK and the USA. Moreover, according to 19FortyFive, the DPRK has even more tanks - about fifty. In this regard, the United States, with 6,1 tanks, as indicated by the publication, is only in third place in the world in terms of the number of these combat vehicles, more than twofold behind Russia.
It is noted that Russia today most actively uses modifications of the T-72 and T-90 tanks in the course of the exercises, continuing, as they say, "to bring to mind" the T-14 "Armata" tank.