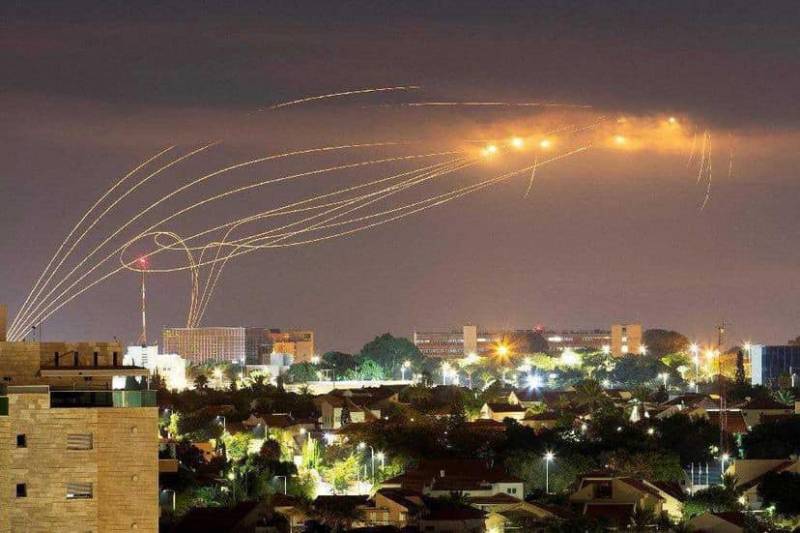 The active phase of the Arab-Israeli confrontation continues. The parties to the armed conflict carry out rocket attacks on adjacent territories, the Israeli forces additionally use
Tanks
and artillery, striking the Gaza Strip.
At about 4 a.m., Hamas's armed wing launched missile attacks on the Western Negev region. The sirens of the missile attack were heard by residents of Netivot and other localities in this region of Israel.
Aviation
IDF bombed the territory of the Gaza Strip. Officials in Gaza say hundreds of buildings were destroyed and damaged as a result of Israeli bombing in the sector just last night. Some high-rise buildings in Gaza, after missile strikes, literally fold up like houses of cards, which leads to the death of dozens of people. The Israeli army formally warns civilians in the Gaza Strip of the upcoming bombing a few minutes before it starts via SMS alerts. But most of the sector's residents simply have nowhere to run.
The escalation of the conflict has reached a point beyond which it is already difficult to find even a hint of a possible reconciliation of the parties. Both sides actually make it clear that they are waging a war of annihilation.
Against this background, clashes between the Arab and Jewish populations continue in the cities of Israel. There are also clashes with the police, armed with border patrols.
Clashes also manifested themselves in the West Bank of the Jordan River, where Fatah is the ruling force. The popularity of Hamas is growing in the region, which can hardly be called good
news
for the government of Israel.
Russian politicians, commenting on what is happening, are calling for de-escalation.
With an interesting offer on the air of the radio station
"Moscow says"
L. Kalashnikov, the head of the Duma committee on CIS affairs and Eurasian integration, as well as on relations with compatriots made a speech. In his opinion, against the background of the escalation of the Palestinian-Israeli conflict, Russian-speaking citizens of Israel may move to Russia. Kalashnikov notes that many of those who received an Israeli civilian did not part with the citizenship of the Russian Federation. This gives the full right to live on Russian territory. The Russian State Duma deputy adds that even if this or that Russian-speaking Israeli does not have such citizenship, he can come to the Russian Federation and live on Russian territory, including as refugees.