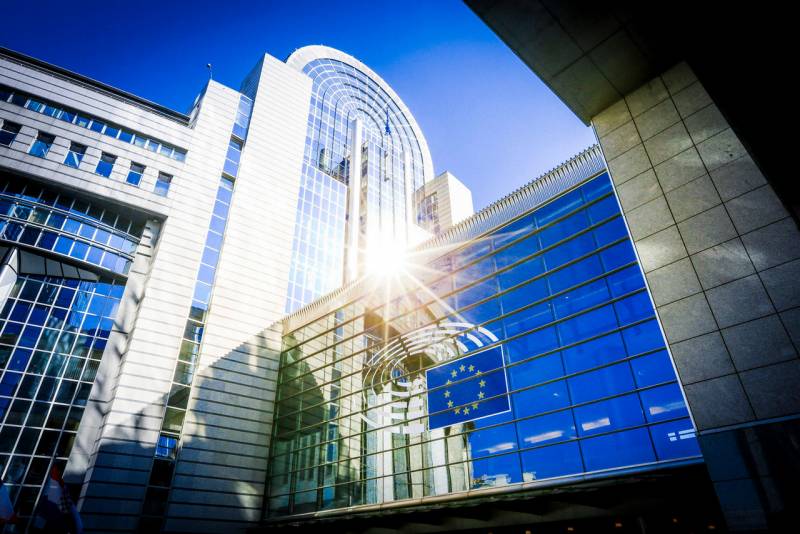 In Europe, they propose to "be friends" with Russia, but only on their own, European conditions. And in order for the European countries to know how to build relations with their "eastern neighbor", the European Parliament came up with the basic principles of communication with Moscow.
So, there are five principles in total: confronting "Russian-language propaganda", imposing sanctions against Russia, financial control, organizing international investigations, and countering security threats.
As part of the implementation of the policy towards Russia, it is proposed to create a special TV channel that will broadcast around the clock and, in addition to dispelling Russian myths, will also tell Russians what benefits they will get if Russia starts "democratic reforms" (visa-free regime, free trade and everything else that Ukraine already has).
Among others: non-recognition of elections to the State Duma, support for a "democratic society" in Russia, adoption of a special program "Eastern Partnership", freezing and termination of construction of "Nord Stream-2", preparation of a plan to reduce purchases of Russian oil and gas and, if Moscow will not "obey" - disconnect from the SWIFT payment system.
In order to "protect democracy," the European Union is encouraged to unite with the United States, jointly develop ways to punish Moscow, including sanctions, as well as ways to encourage it. For the "correct behavior" is offered the provision of financial assistance, support of "activists". In general, as they say, the "carrot and stick" method.
It is emphasized that in any communication with Moscow, the issue of "respect for human rights" in Russia and the holding of "free and democratic" elections must be at the forefront.
And, of course, the "containment of Russian aggression" against other countries, primarily Ukraine. Here NATO should play the first role.
The main goal is to lead Russia to "democratic transformations" even by changing the leadership in the Kremlin. The adoption of these principles suggests that the European Union does not intend to deviate from anti-Russian rhetoric and its entire policy will be conducted taking into account the "unfriendly" Russia.