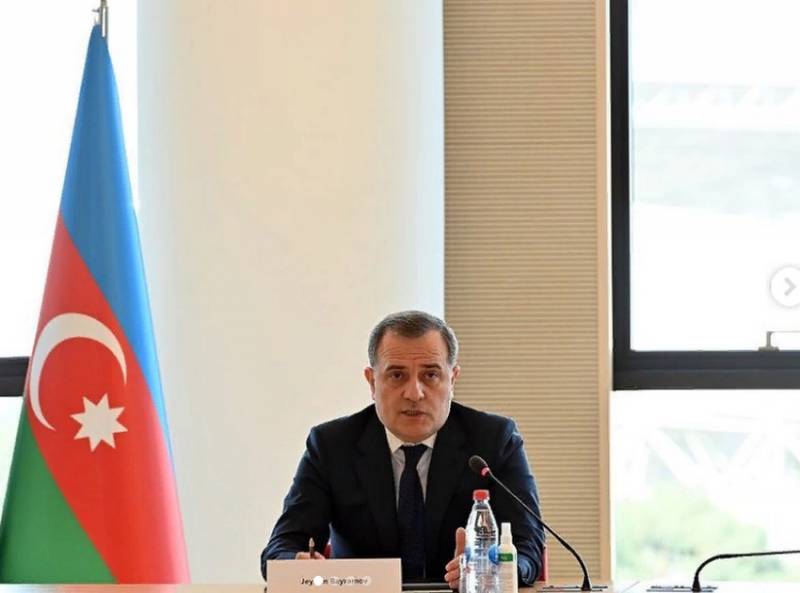 The appeal of Armenia to the CSTO because of the situation on the Azerbaijani-Armenian border was called groundless, it is an attempt to politicize the problem that has arisen, which can be solved "on the spot." This was stated by Azerbaijani Foreign Minister Jeyhun Bayramov.
Baku reacted to Yerevan's appeal to the CSTO, stating that this appeal has no grounds, since the border forces of Azerbaijan are located on "the territory of their country." To clarify the controversial situation in the area of ​​Lake Sevlich, located between the Syunik region of Armenia and the Lachin region of Azerbaijan, the command of the Azerbaijani State Border Service was sent, after which "all issues were resolved." Baku is in favor of resolving such incidents through negotiations.
In Yerevan itself, the situation is perceived as an invasion of the Azerbaijani army into Armenian territory. On May 13, 2021, in the Syunik region, they announced the Azerbaijani military who took control of Lake Sevlich, thereby invading Armenian territory. Earlier, Azerbaijani border guards tried to advance their posts at Vardenis and Sisian under the pretext of "clarifying the borders."
In this regard, and.about. Armenian Prime Minister Nikol Pashinyan applied to the CSTO in accordance with Article 2 of the Collective Security Treaty for joint consultations. In addition, Pashinyan wrote a letter to Putin asking for assistance, including military assistance.