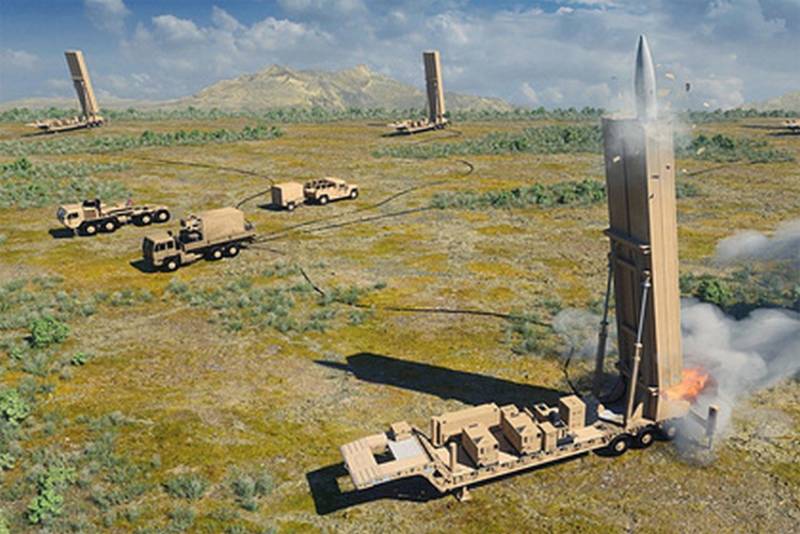 The American Long-Range Hypersonic Weapon (LRHW) hypersonic missile, developed in the interests of the US Army, will be able to hit targets at a range of 2775 kilometers. This is reported by Breaking Defense with reference to a statement by a Pentagon spokesman.
The publication writes that the Pentagon for the first time revealed the range of use of the latest ground-based medium-range hypersonic missile Long-Range Hypersonic Weapon (LRHW), announcing 2775 km. At the same time, the military does not exclude that in reality the range may be even greater. It is also stated that the Conventional Prompt Strike (CPS) hypersonic missile being developed for the Virginia-class submarine will have approximately the same range.
Previously, experts assumed that the range of destruction of the new
weapons
will be 3-4 thousand kilometers.
It is planned that both the land-based LRHW and the naval CPS, located in the Asia-Pacific region, where they were originally planned to be located, will become a "nightmare" for China. At the same time, the Pentagon does not exclude that, in addition to the deployment of missiles on the territory of Japan and South Korea, ground installations can also be deployed in Taiwan, but this is still only the dreams of the Americans.
The Long Range Hypersonic Weapon (LRHW) is a versatile solid-propellant medium-range ballistic missile designed for ground-based deployment. The missile is equipped with the Common Hypersonic Glide Body (C-HGB) universal guided maneuverable gliding hypersonic warhead. Missiles with blocks are placed on a two-container installation, towed by an Oshkosh M983A4 (8x8) tractor. The first missile battery is scheduled to enter service with the US Army in 2023.