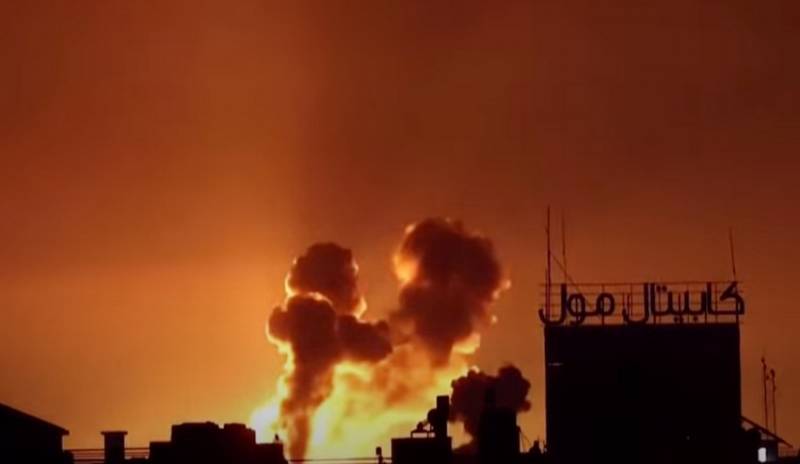 The military confrontation on the border between Israel and the Gaza Strip does not even think to stop, the sides continue to launch missile strikes at each other. The Hamas movement announced a new phase of the confrontation.
On the night from Saturday to Sunday, the Israeli cities of Ashdot and Tel Aviv were hit by Palestinian missiles. Hamas's militant wing "Izzaddin al-Qassam Brigade" announced the launch of "powerful missile attacks" on these cities in response to the destruction of the Al-Jal tower and the death of civilians. According to reports, "several dozen" rockets were fired into Israel.
The Israel Defense Forces retaliated with a combat
aviation
... At the same time, it is specified that the airstrike was simultaneous and was applied to the cities of Gaza, Khan Yunis, the northern part and Rafah. As a result, as reported by the Al Arabiya TV channel, the house of the leader of the Hamas political bureau in the Gaza Strip, Yahya Sinwar, was destroyed. Prior to this, Israeli missiles hit the office of the head of traffic security.
In the Gaza Strip, numerous destruction and deaths of civilians are reported, many of whom remain under the rubble of high-rise buildings destroyed during the Israeli attacks.
Meanwhile, Russian Jews announced a fundraiser to help Israel. On Sunday, May 16, a "solidarity action" will take place in Moscow. All funds raised at the event will be used to build four bomb shelters at the Kfar Silver boarding school, located near the border with the Gaza Strip.