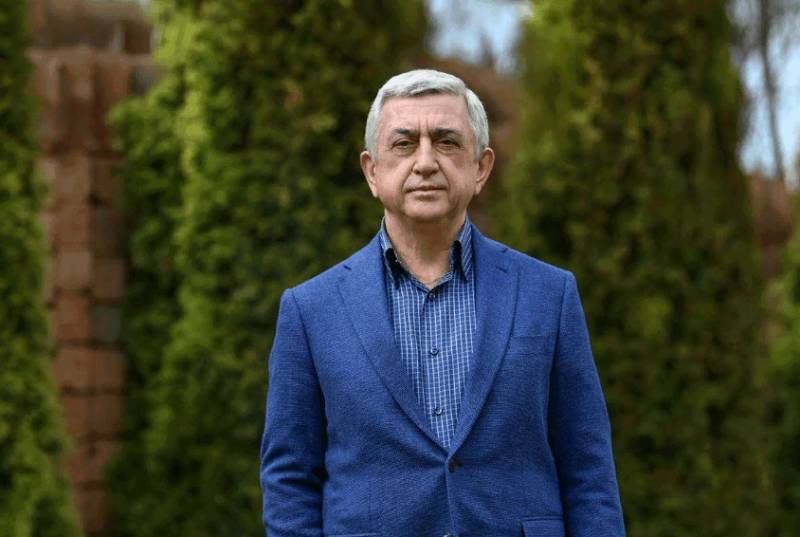 The Armenian opposition does not intend to stand aside and be silent. She must win the elections in order to replace the current dishonest and capitulating government.
According to News.am, former Armenian President Serzh Sargsyan made such a statement at the ceremony dedicated to the creation of the "I Have Honor" electoral bloc, which united two political movements - the Republican Party of Armenia (RPA) and the Rodina party.
The ex-head of Armenia, now heading the RPA, called what is happening in the country the destruction of the state. He believes that the country needs to return its full sovereignty, the right to peace and faith in the future.
The former president drew attention to the growing tension throughout the world, against the background of which the inadequate actions of the authorities give no reason for optimism. Sargsyan noted that Armenia can get out of the current difficult situation only if it gets rid of "the populists who have seized power, who are leading the country to final destruction with huge steps."
At home or anywhere in the world, an Armenian walked with his head held high, like a child of a victorious nation, as a representative of a victorious nation, we will return this pride, nothing is impossible.
- said the ex-president.
Serzh Sargsyan held the presidency for exactly ten years - from April 9, 2008 to April 9, 2018. He himself comes from Nagorno-Karabakh.