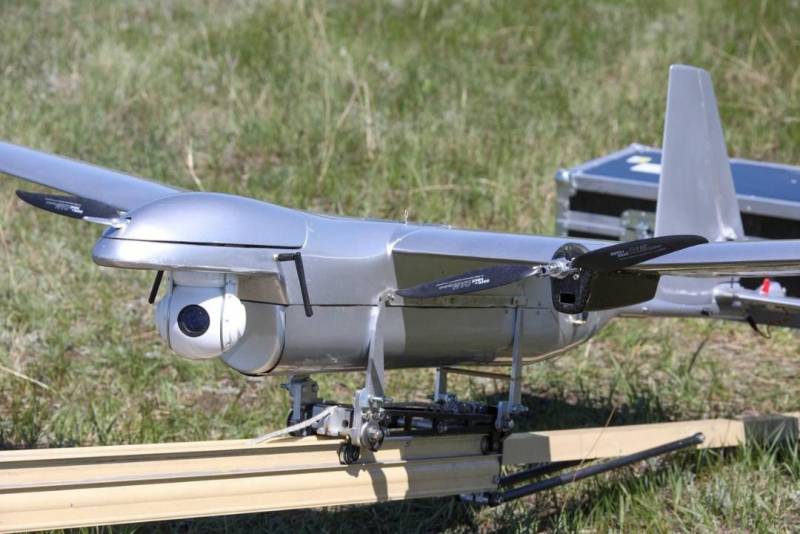 Developed by Kazakhstani scientists and created in Kazakhstan, the Shagala reconnaissance UAV, which means "seagull" in Russian, is at the final stage of testing. This drone
aviation
the complex was tested near the city of Nur-Sultan. The tests were personally attended by the head of the country's defense department, Nurlan Yermekbayev.
This was announced today by the press service of the Kazakh Ministry of Defense.
The development of the apparatus was carried out by specialists of the National University of Defense named after I. The first president of the Republic of Kazakhstan, and the customer was the country's defense department.
At the moment, the drone is undergoing the final stage of testing. The unmanned complex consists of ground equipment and the UAV itself. According to a representative of the press service of the Ministry of Defense, it is a high-tech system and has several degrees of protection.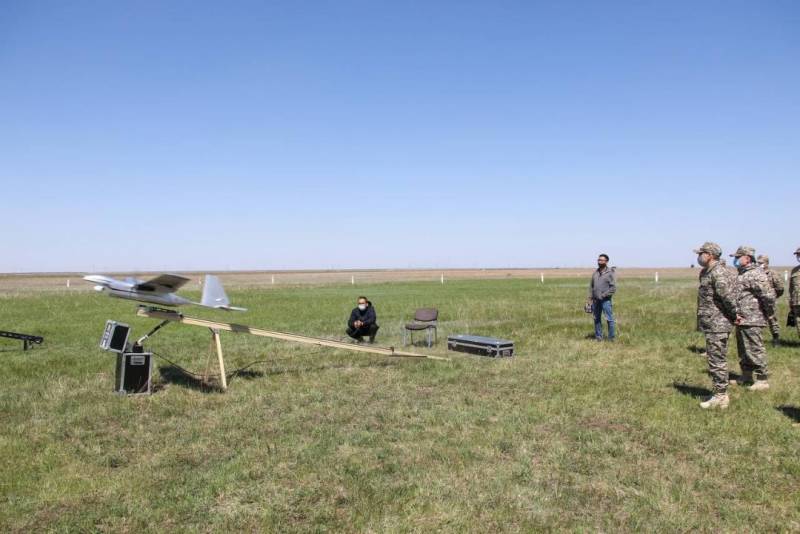 It is argued that in terms of its characteristics, it does not lag behind foreign counterparts, but at a much cheaper price.
In the process of operation, the drone performs reconnaissance functions, that is, it determines the coordinates of ground objects and sends them to the operator. Its maximum flight range is 30 kilometers. The drone moves at a speed of up to 110 km / h and is able to climb to an altitude of 3,5 thousand meters.