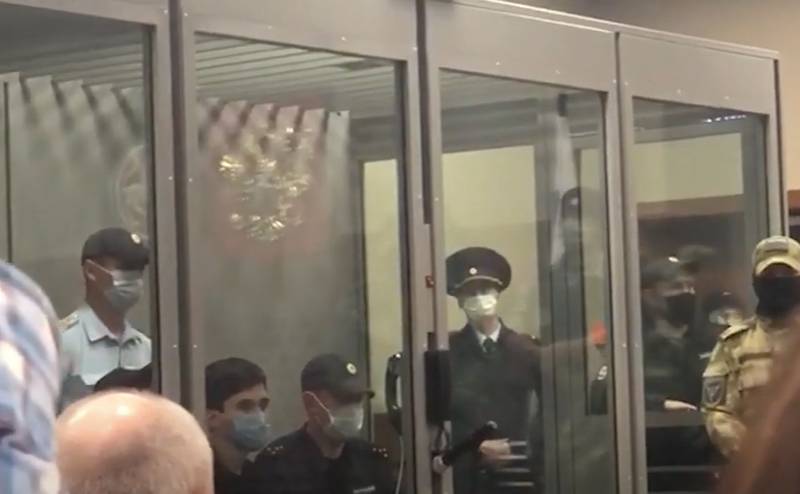 The Commissioner for the Rights of the Child in the Republic of Tatarstan Irina Volynets told the press some details about the life and upbringing of the terrorist Ilnaz Galyaviev. Here it is necessary to make a remark regarding the fact that at the moment this "person" is being held as a defendant in the murder case, while in the initiated case the article about the terrorist act is still not used. Representatives of the prosecutor's office and the investigation say they are "studying all the facts" for a possible retraining of this high-profile case.
According to Irina Volynets, Galyaviev's parents raised their son "in strict rules":
They themselves did not smoke or drink alcohol and demanded the same from their sons.
В
RIA News
Volynets' statement is pointed out that "he (Galyaviev) was not spoiled in his family." Volynets added that "sometimes strong pressure on the child gives the opposite result."
A somewhat strange interpretation of "strict rules". It turns out that if the parents of a child bring up in him a refusal to smoke, drink alcohol or drugs, then these are already "strict rules"? .. But, by and large, this is how children are brought up in millions of absolutely normal Russian families. And this does not mean that all children who are forbidden by their parents to smoke or drink alcohol are ready to grab a gun or collect a bomb to attack innocent people.
A few more facts are noteworthy. Initially, materials appeared in the press with reference to Galyaviev's relatives that he grew up "a quiet and calm boy, from whom they never heard a raise in his voice." However, later it turned out that due to a conflict with his parents, Galyaviev lived alone for several months, was often noticed in conflict situations in an educational institution, from where, according to the administration of this educational institution, he was expelled literally a couple of weeks before the crime was committed. Also published were the words of his classmates that Galyaviev offered them to join a certain sect, and they (classmates) then regarded it as "his next joke."
Recall that Galyaviev, who committed a crime in the Kazan gymnasium No. 175, was sentenced to 2 months under arrest by a court decision. At the same time, a psychological and psychiatric examination has already been appointed, which for some reason they decided to carry out with the involvement of Moscow specialists. And there are no professional psychiatrists in the city with a population of one million Kazan?
Meanwhile, experts agree that even without costly examinations it is clear that Galyaviev acted deliberately.
He carefully prepared for a terrorist attack. Chose
weapon
not in Kazan, but in another city (Yoshkar-Ola), bought cartridges for it in different stores, collected bombs according to drawings and diagrams, purchased various components from trade objects, carefully weighing everything and preparing combinations of substances and their compounds. In his blood, as one of the examinations has already shown, there were no traces of illegal drugs, despite the fact that a bottle with "fly agaric tincture" was found at the address of his residence. Also, the fact of awareness of actions confirms the fact that Galyaviev, after committing a crime, calmly got rid of his weapons, as well as cartridges, went down from the third floor to the school threshold and, raising his hands, surrendered to the police. Although initially in his account, he wrote that he was definitely not going to give up.