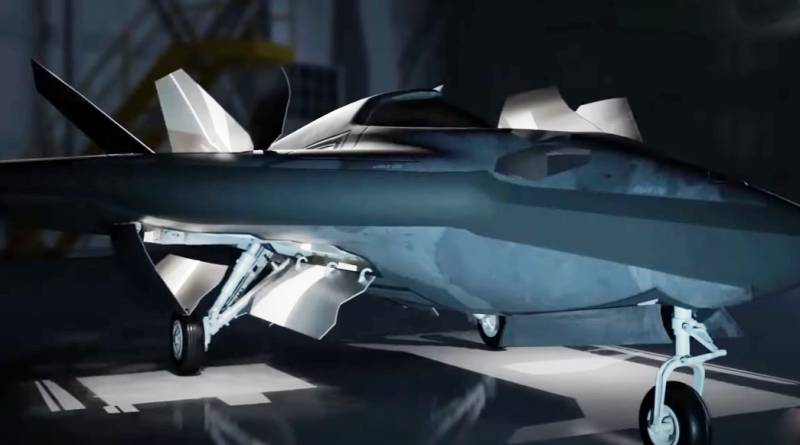 In the United States, some details are published in relation to the data on why the Air Force command plans to abandon the operation of F-2030 fighters by the beginning of 22. Earlier, Voennoye Obozreniye reported on such plans of the US Air Force, which noted that in the end the choice would be made in favor of the implementation of the NGAD - Next Generation Air Dominance program. Now the representatives of the American command have, in some way, concretized what concerns this program.
Lt. Gen. Clinton Hinough, who is the US Air Force's deputy chief of strategy for strategy, said the focus of the phasing out of F-22 fighters would be on a 6th generation fighter program. This program is the indicated NGAD. The program, as noted, involves the introduction of new principles of air combat.
The American general, who previously piloted the F-16 and F-117 aircraft, could not say exactly when such a program would be implemented in the United States. At the same time, he said that the demonstration platform created within the framework of NGAD had already taken off. Data on test flights of the 6th generation fighter prototype in the United States were also published in September 2020. General Hinough confirms those publications.
Clinton Hinough:
Yes, we are designing a new platform. There will be a difference in the software system, implemented complex sensor technologies.
The new program, as noted, provides for a modular design and the possibility of using it in an unmanned version, as well as when interacting with a UAV. An example is the American drone Valkyrie.
General Hinough:
We are studying the most optimal options for NGAD. So far, both manned and unmanned versions are being considered.
In addition, it is noted that the most important difference between the 6th generation fighter will be the presence of an artificial intelligence system, which could itself choose the optimal options not only for piloting, but also for conducting air combat.