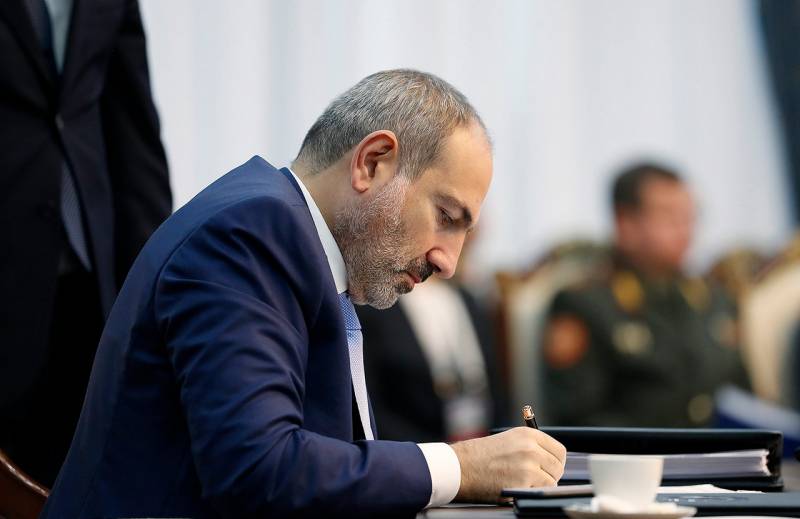 Armenia turned to Russia with a request for military assistance. A corresponding letter addressed to Russian President Vladimir Putin was written by the acting Prime Minister of the Republic Nikol Pashinyan.
Speaking in parliament, Pashinyan said that he had turned to Vladimir Putin with a request for help, including military assistance. The request is related to the actions of Azerbaijan in the Syunik region of Armenia, bordering on the Azerbaijani territory. Pashinyan explained that Azerbaijan did not fully fulfill its promises to withdraw its military from the territory of the Syunik region, or did it in part.
Since the agreement has not been fully implemented, today I turned to the President of Russia in accordance with the Treaty of Friendship, Cooperation and Mutual Assistance of 1997 and the Treaty on the Armenian-Russian Grouping of Forces to provide Armenia, including military assistance
- stated the acting prime minister, adding that France intends to discuss this problem in the UN Security Council and provide military assistance to Armenia.
Problems in the Syunik region arose on May 12, when the Azerbaijani military decided to "clarify" the border between the states. No details are given, but in Yerevan it was called a planned provocation and demanded the withdrawal of the Azerbaijani military from its territory.