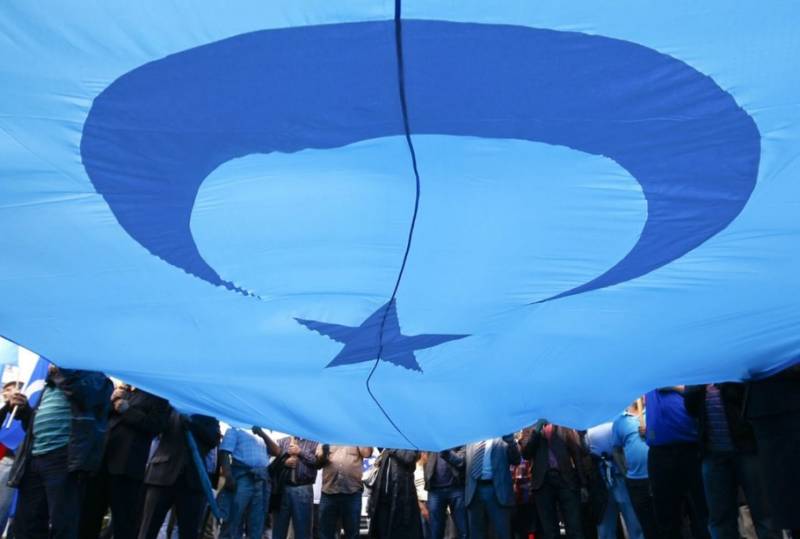 After the withdrawal of US troops from Afghanistan, China, together with the former Soviet republics of Central Asia, will have to intensify the fight against extremist manifestations. This was one of the issues raised at the meeting of Chinese Foreign Minister Wang Yi with colleagues from five Central Asian states (Kazakhstan, Kyrgyzstan, Tajikistan, Turkmenistan and Uzbekistan), which took place in the Chinese city of Xi'an.
It is reported by the Hong Kong newspaper South China Morning Post.
Despite the contradictions between the PRC and the United States, China cannot but admit that the American contingent in Afghanistan was holding back the spread of radical Islam in Central Asia and China. Now Beijing fears that after the withdrawal of the US army, instability in Afghanistan, which will inevitably intensify, will spread to the Xinjiang Uygur Autonomous Region of the PRC with a predominantly Muslim population. This problem can become extremely acute, forcing Beijing to seek cooperation with its neighbors in countering extremism.
China sees the strengthening of radicals in Central Asia not only as a threat to stability in Xinjiang, but also as possible serious obstacles to the implementation of the large One Belt - One Road project, which, among other things, provides for the development of infrastructure in Central Asia.