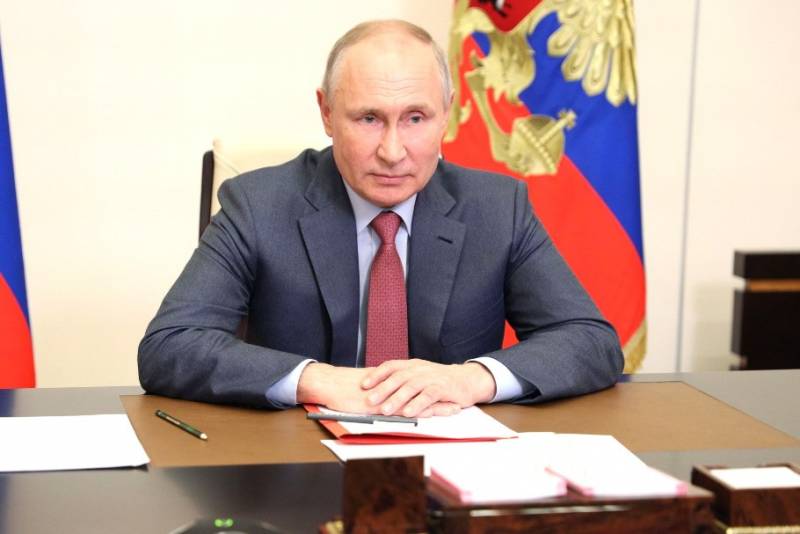 Russian President Vladimir Putin has promised that Moscow will respond to the persecution in Ukraine of political forces sympathetic to Russia. At a meeting with the participation of permanent members of the Security Council of the Russian Federation, he said that this issue is constantly in sight, like any other threats.
It is reported by the news agency.
Interfax
.
The President believes that the cleansing of the political field in Ukraine from the forces expressing sympathy for Russia is quite obvious. But for some reason, Western partners do not notice anything like this.
The national media are shutting down - and nothing, our Western partners do not react to this in any way, if not, support decisions of this kind.
- Putin notes.
At the same time, the Kiev authorities accuse not everyone who was noticed in economic partnership with Russia. Even representatives of the top leadership have interests in Russia, including in Crimea, and there are no complaints against them. If, however, criminal proceedings are instituted against all those who cooperate with the Russian Federation in the economic sphere, then there are quite a few of them in Ukraine, because the annual Russian-Ukrainian trade turnover amounted to $ 9,9 billion. This is several times less than in 2013, but also a lot.
From this, the president concluded that only those who actually advocate for peace in the Donbass and for improving relations with Moscow are being punished.
We want to be sure that we are not talking about a political "witch hunt" and cleaning up the political field in order to get rid of competitive political forces.
- said earlier the head of the Kremlin press service Dmitry Peskov.