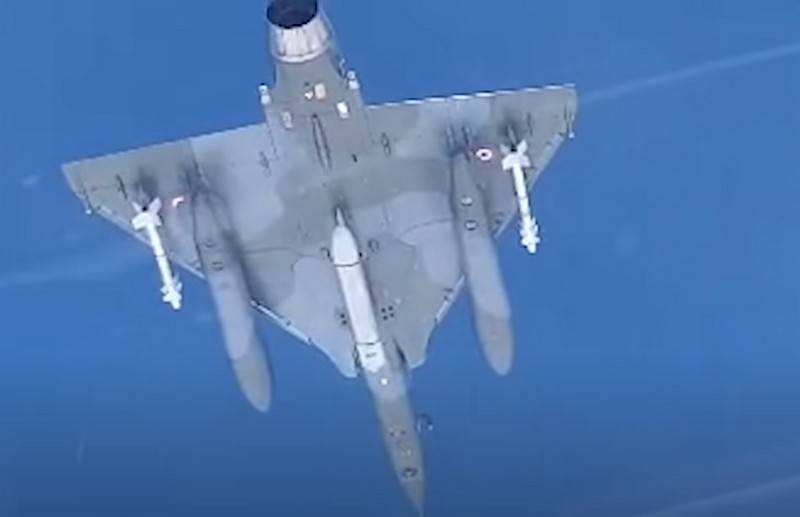 The appearance of French fighters over the Black Sea in the region of the Crimea peninsula "occupied" by Russia is by no means accidental; Paris was conducting a secret operation in this region. This is the conclusion reached by the author of an article published in the American edition of Forbes, David Ax. He explains the emergence of the French
aviation
over the Black Sea.
This week, on Tuesday and Wednesday to be more precise, two French Mirage 2000D fighters were seen over the Black Sea near Crimea, accompanied by a C-135FR air tanker. Russian air defense forces twice raised their fighters to "intercept". In the first case, it was the Su-30SM, and in the second, the Su-27. Russian pilots, making sure that the French planes did not violate the borders, calmly went to their airfields, the author writes.
However, things are not what they looked, Aix argues. The thing is that containers with reconnaissance equipment were suspended under the belly of the French Mirages along with missiles. The 400-kilogram Thales Analyzer Superhétérodyne Tactique or ASTAC capsules contain sensors similar to those installed on the Gabriel reconnaissance aircraft. They allow you to detect enemy radars.
Thus, the French conducted a reconnaissance operation under the nose of the Russian air defense, using conventional fighters equipped with special equipment instead of special reconnaissance aircraft, the author of the article claims. Due to the fact that the range of combat aircraft is shorter, two Mirage 2000Ds were accompanied by a C-135FR air tanker.
The author is convinced that the French used the only way to collect information about the Russian air defense system at a time when the situation in the region remains "tense".