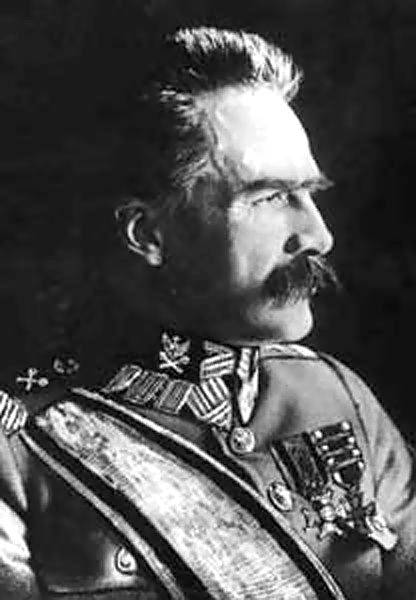 In the Polish press, a material was released, which tells about a historical fact from 1935. The publication Wirtualna Polska reminded its readers how Adolf Hitler, at the initial stage of his stay in power in Germany, sent an envoy to Warsaw to discuss "an important issue" with Józef Piłsudski. It is noted that the leader of Nazi Germany suggested that the Polish leader unite for a subsequent attack on the Soviet Union.
By the time Hitler sent a delegation led by Goering to Warsaw, Jozef Pilsudski was already seriously ill, he had very little to live.
Polish historians say that Pilsudski categorically rejected Hitler's proposal for a joint attack on the USSR. At the same time, the Polish press decided not to mention the fact that it was Pilsudski who was one of the first European leaders to sign an agreement with Nazi Germany - a non-aggression pact. Later (after the death of Piłsudski), the Polish side, along with the Munich Agreement, used this pact as a base for its own security during the invasion of Czechoslovakia.
The meeting of the Hitlerite delegation with Pilsudski took place in January 1935. Polish authors write that "Jozef Piłsudski was outraged by the German proposal."
All this is presented in the Polish press in the following vein: Pilsudski at one time refused to invade the USSR, but the USSR "invaded Poland in September 1939". Moreover, the Polish media does not specify exactly which "territories of Poland" are being discussed and where they came from ...
Comments of Polish readers in the mentioned edition:
Great discovery ... So Pilsudski had plans to argue in favor of France. You need to honestly talk about it and not distort
history
.
If he (Pilsudski) then agreed, then our ancestors would have shared the fate of the Hungarians, who became cannon fodder on the eastern front. Dictators always need cannon fodder.
If he had agreed then, Poland today would at best be the size of one of its provinces.
But now we are signing agreements with an equally terrible enemy - Ukrainian Bandera. We also finance them, employ millions to work in our country.