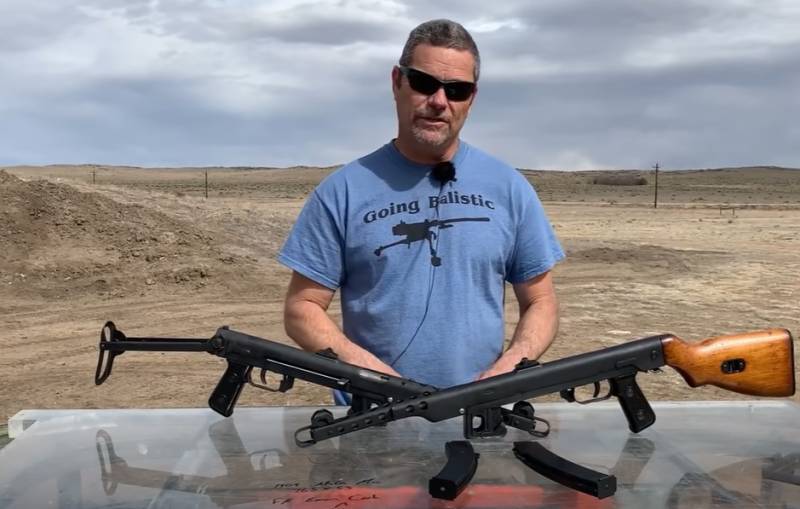 One of the mass samples of small arms
weapons
development of the times of the Great Patriotic War is the Sudaev submachine gun. According to the most conservative estimates, from 1942 to 1945, more than half a million units were produced in the USSR. The general indicators of PPP production exceed 2 mln.
At the same time, the prevalence and effectiveness of weapons turned out to be such that PPS are used to this day. They can be seen in Afghanistan, Syria, in other places where armed conflicts continue or break out.
Despite the very limited aiming range, the submachine guns of the Aleksey Sudaev system are often honored today, including from experienced shooters.
Attention is drawn to the review that is presented in relation to the submachine gun in question in the United States.
The author of the video presents variants of the PPS, including the "new" one - under the caliber of 9 mm. The standard PPS, we recall, was created for a caliber of 7,62 mm.
From video:
We will shoot with different cartridges. We would like to see the difference between 9 and 7,62 mm. You can even try single shots, but you need to get used to it.
The shooting is carried out "in the American style" - even a teddy bear was decided to be used as a target.
The Americans conduct test firing from the PPS: