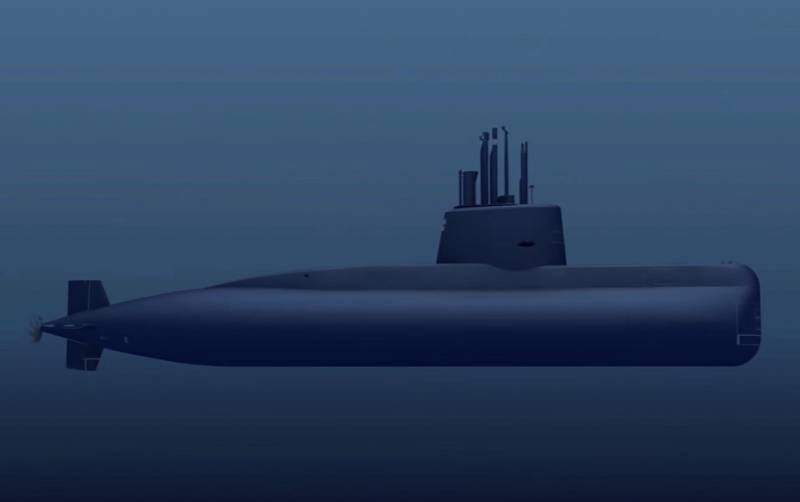 The Indonesian Navy reports that it is preparing to lift the submarine Nanggala-402, which sank a few weeks ago, north of Bali. The chief of the information service of the Indonesian Navy, Julius Vijogono, said that the logistics of the operation are currently being worked out.
The reports say that the special vessels that will be involved in the process of lifting Nanggala-402 are concentrated in the nearest port. At the same time, it was noted that China has provided significant assistance to date. So, it is clarified that the Chinese ships gave the Indonesian command accurate data on the location of the sunken submarine, as well as its photographs. On the basis of these data, the information that the submarine has "lost its integrity" and is located at a depth of 838 m has been confirmed.
Julius Vijogono:
Also, the Chinese side offers documents with calculations of the details of the operation to raise the submarine. For example, these are calculations of load distribution at different levels of sea waves. Our formed team is ready to take this data into account.
At the same time, a representative of the Indonesian Navy noted that the issue of using robotic systems with manipulators is being considered. They will be needed to try to hook the submarine with special hooks.
However, another option is being considered. It consists in not raising the submarine, but raising the bodies of the dead Indonesian submariners to the surface.
Assistant Chief of Staff of the Indonesian Navy L. Muhammad Ali:
The operation will be difficult anyway. This does not yet allow us to say exactly about its timing. We are considering an option with both underwater robots and specially equipped divers. Our divers need special equipment and equipment to work at a depth of 838 m, where the submarine is located. While we are thinking about whether it is possible to replace them with robots. The work of people is in any case more flexible. But there are many complications here.
The operation will involve the ship SKK Migas, as well as at least three Chinese vessels: the tugboat Nantuo-195, the PRC naval rescue vessels Ocean Salvage and Scientific Salvage Tan Suo II. The last two vessels are said to be capable of lifting cargo from depths of up to 4,5 thousand meters. They have robotic underwater manipulators equipped with a remote control system.