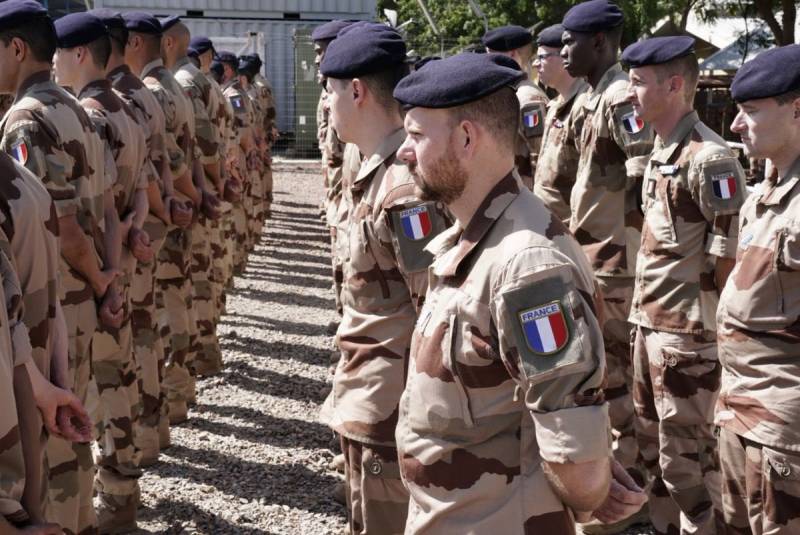 The European press discusses appeals sent by retired and some active military personnel to French President Emmanuel Macron. We are talking about appeals in which the French military talk about a possible civil war in France, about the actual loss by the country's authorities of control over the situation, which is alarming. It is noted that for the first time in many years, the French police are forced to turn to the military to restore order in certain areas of the country's large cities, where even armed law enforcement officers are afraid to enter. It is noted that crime flourishes in such areas, extremist sentiments and the corresponding ideology are cultivated.
The German and Polish press, commenting on the political situation in France, note that the military "want to take on a decisive role in the processes of governing the country."
Polish columnist Wojciech Holonka writes the following:
The French are breaking with the 1968 revolution. Already 58 percent of French citizens support the military's appeal to the president. And almost half (about 49%), according to polls in France, would support the army if it decided to take measures to restore order in the country.
These data are in line with the results of a public opinion poll in France.
Against this background, ex-presidential adviser (2007-2012) Nicolas Sarkozy, Patrick Busson, spoke, who noted that France had come to the end of the cycle of the 1968 revolution, the motto of which was the rejection of traditions and authorities.
It is noted that many military personnel openly supported their retired colleagues, who call on the civilian authorities to restore order in the country. This suggests that Emmanuel Macron will have to listen to both the letter and what ordinary French think about it.