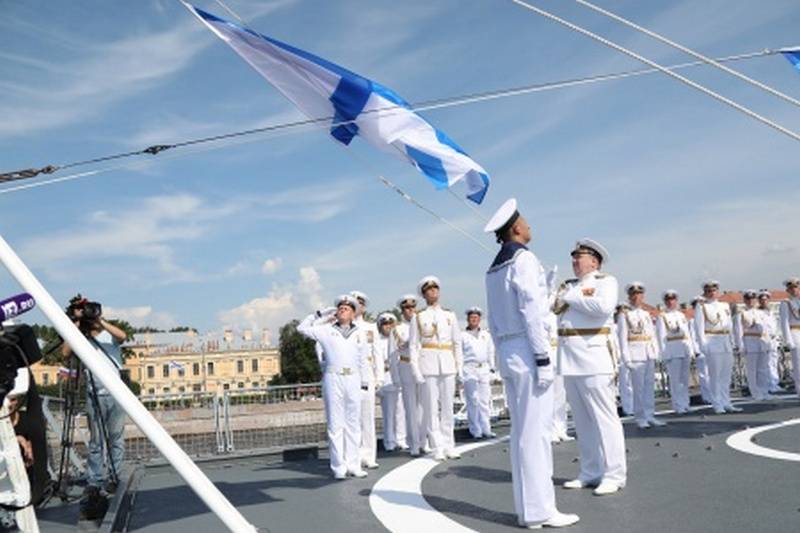 The second serial frigate of project 22350 "Admiral Golovko" will become part of the Russian
fleet
in 2022. This was announced by the commander of the Northern Fleet, Admiral Alexander Moiseev.
Speaking at a briefing that was held aboard the Peter the Great nuclear-powered missile cruiser, Moiseyev said that Project 22350 frigates would form the basis of ships in the Northern Fleet's far sea zone in the medium term. The next frigate of the series will join the fleet next year.
Thus, Moiseev confirmed the previously announced information that the second serial frigate Admiral Golovko will replenish the fleet in the fall of 2022. According to the shipbuilders from Severnaya Verf, mooring trials of the ship will begin in June 2021, the arrival of the crew - the end of August, the beginning of the running - January 2022.
"Admiral Golovko" was laid down on February 1, 2012. Unlike the lead Admiral Gorshkov and the first serial Admiral Kasatonov, which have Ukrainian gas turbine units (GTU), the Admiral Golovko has a completely Russian power plant. According to open information, the main power plant of Project 22350 frigates is a GTDA with a total capacity of 65 thousand liters. from. and diesel generators with a total capacity of 4 thousand kW.
The frigate is named in honor of Arseniy Golovorovich Golovko (1906 - 1962), a sailor - a surface naval commander of the Northern Fleet during the Great Patriotic War.