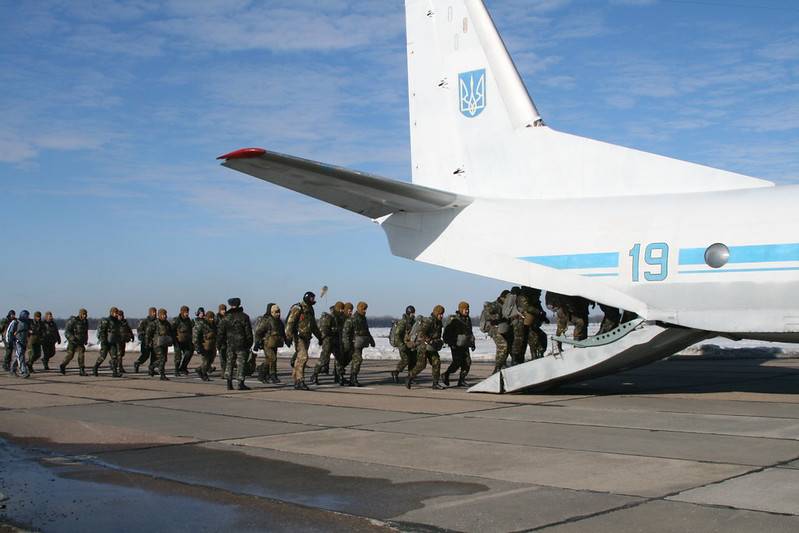 The investigation revealed the main reasons for the death of cadets and pilots in the An-26 plane crash, which occurred in September last year near Kharkov, near the city of Chuguev. The investigation team of the State Bureau of Investigation (SBI) of Ukraine took about eight months to do this.
According to the UNIAN agency, Vadim Priymachok, the head of the investigative department of the State Security Bureau, told reporters about this.
There were many reasons, and he gave some of them. Among other things, the disaster was caused by the presence of cadets in the crew who did not complete the full training program. When the crew commander, who did not have the necessary experience, reported the problem with the engine to the ground flight director, he did not provide assistance, but only gave the order to sit down. During landing, the crew was unable to align the An-26 turboprop, which led to the disaster.
The investigation also noted that there were often more cadets on board the plane during training than was supposed to. And to save time and fuel, the aircraft performed conveyor flights, that is, it did not stop during landing, but instead, without reducing its speed, took off again. At the same time, there was an excess of the takeoff weight of the aircraft. In addition, according to the rules, after each landing the aircraft had to be inspected by the technicians, but this did not happen with the "conveyor" method. It was during the second takeoff that the malfunction that caused the catastrophe manifested itself.
After the deaths of 19 cadets and seven officers of the Kharkiv Air Force Institute, President Volodymyr Zelenskyy awarded them posthumous medals "For military service to Ukraine." Of the 27 people on board the aircraft, only one cadet survived.