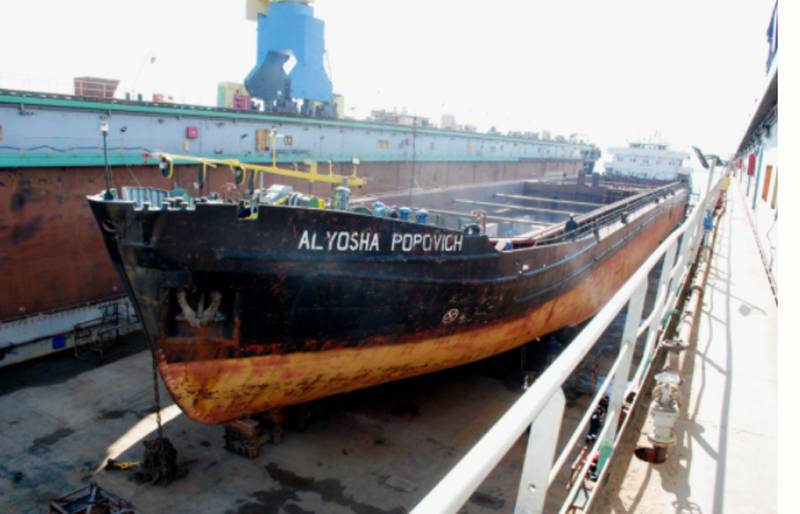 It became known that the State Property Fund of Ukraine is preparing to sell the only plant on the coast of the Azov Sea, which is capable of servicing ships and boats of the naval forces. We are talking about the Azov Shipyard (ASRZ), located in Mariupol.
The situation with the plant looks strange. As it turns out, over the past five years, the plant has not been operated on behalf of the state. Economic activity on what remained of its capacities was carried out by an LLC of the same name - "ASRZ". The same LLC acted as a contractor in the repair of ships of the Ukrainian Navy. At the same time, the LLC itself disposed of the facilities on a lease basis, while they themselves remained de jure in state ownership.
Now in Kiev they decided to put the plant on sale - to carry out privatization. However, so far even experts in the field of ship repair in Ukraine cannot guess which of the "private traders" can buy the enterprise, the main function of which is the repair and maintenance of ships, boats and other vessels, primarily belonging to the Navy.
It is already assumed that if a new owner appears at the Azov shipyard, then it is unlikely that something or someone will keep him from doing that activity at the enterprise, which he himself considers more profitable.
In this regard, the alarm is sounded in Ukraine, noting that an enterprise providing services to the Ukrainian Navy may simply cease to exist in the Sea of ​​Azov. The situation related to the plans of the Ukrainian Navy command to re-equip the Korets tug into a patrol ship adds some questions. Recall that such plans were announced a few months ago, and it was ASRZ that was named as an enterprise that will deal with this kind of strange "alteration".
For reference: The Azov shipyard was founded at the end of the 2010th century - during the time of the Russian Empire. On his account - hundreds of repaired, modernized and re-equipped ships and vessels of various types, primarily during the years of the existence of the USSR. In 2007, the enterprise is "supervised" by the Mariupol Investment Group, which itself was founded only in XNUMX. At the same time, the corporate rights to this investment group are owned by UITC Ltd., registered in Cyprus. In this regard, it is difficult to talk about how much ASRZ is now owned by the Ukrainian state.