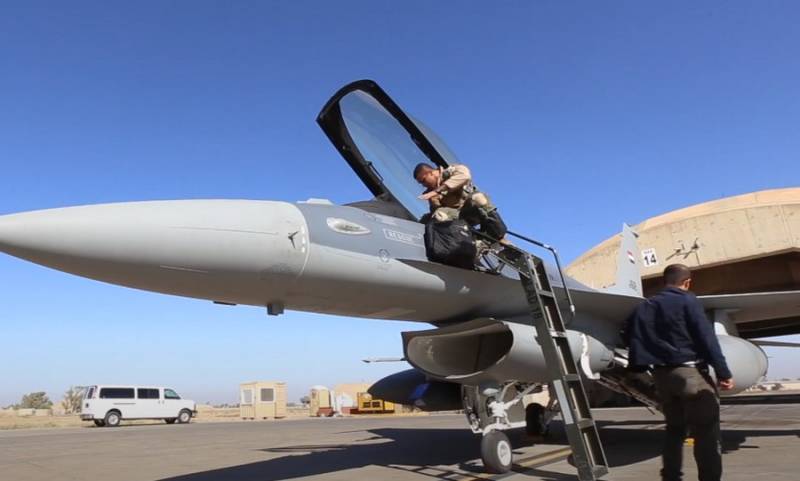 The Iraqi Air Force may completely abandon the American F-16IQ fighters, replacing them with Russian multi-role fighters. Military Watch writes about it.
Currently, the Iraqi Air Force is considered the weakest in the Middle East. The Iraqi Air Force reportedly has 34 F-16IQ Fighting Falcon light fighters and 24 South Korean T-50 light trainers. The F-16IQ variant, designed specifically for Iraq, is the least efficient of all F-16 variants operated by other countries.
The Iraqi F-16IQ is the only fighter that is not armed with modern AIM-120 air-to-air missiles, but the outdated AIM-7 Sparrow medium-range and AIM-9L / M short-range, which do not pose a threat to modern fighters.
Currently delivered between 2014 and 2017, Iraqi F-16IQs barely fly due to technical issues. Therefore, and also to strengthen its own air force, Baghdad is thinking about purchasing Russian aircraft. While it is announced about the possible purchase of MiGs, options for the MiG-29 from the presence of the Russian Air Force or the new MiG-35 are being considered.
According to Military Watch, the purchase of Russian MiGs will allow Iraqi pilots to familiarize themselves with Russian combat aircraft, which may lead to the purchase of more expensive heavy fighters of the Su-30 line. In general, the Iraqi military plans to purchase a fifth-generation Russian fighter Su-57, but it's too early to talk about that, the American publication sums up. Where did the publication get the information about Baghdad's interest in the Su-57 is an open question.