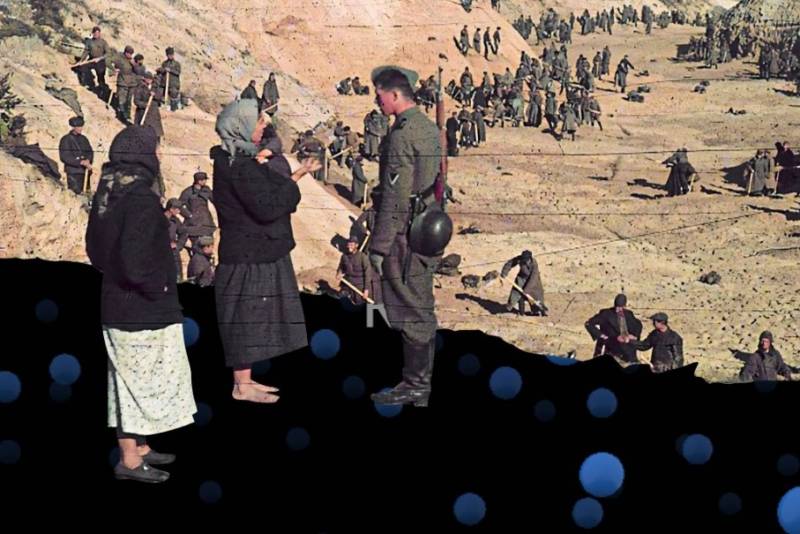 Petro Poroshenko and Ukrainian nationalists disrupt the creation of a memorial in Babi Yar. Now there is a stubborn struggle against them to perpetuate the memory of the victims of the Nazis.
Writes about this Ukrainian edition "Strana.ua".
During the Great Patriotic War, tens of thousands of Jews, Gypsies, as well as prisoners of the Red Army and commanders were shot at Babi Yar, located not far from Kiev. The press of Ukraine understands why certain forces in the country in every possible way prevent the perpetuation of their memory.
The construction of the memorial has already been approved by the authorities, and money from the budget is not needed for this. Very wealthy people are ready to invest in construction - big businessmen from Ukraine, Russia and Israel. It was assumed that in its scope Babi Yar would be able to compete with the Holocaust Museum in New York or the Yad Vashem memorial complex in Jerusalem.
But the participation of businessmen from Russia in the project aroused the indignation of nationalists, as well as Poroshenko who joined them and the European Solidarity party led by him.
Actually, formally, they are not against the creation of the complex, but for replacing the "Russian" project with a "Ukrainian" one. This refers to an alternative state construction project with budget money, which in fact does not exist and is not foreseen.
In this regard, the Jewish community of Ukraine fears that "Poroshenko's companions", so to speak, will overwhelm the project, for which there are already funds, which is why the complex will never be built.
Actually, there is soil under their fears, because Zelensky's administration has not given the green light lately to anything that is somehow connected with Russia. As was the case, for example, with the purchase of the Sputnik V vaccine.
On the other hand, the construction of the memorial is supported not only by the country's Jewish community, but also by many influential politicians and businessmen of the country. It should also not be forgotten that the torpedoing of the project may not be forgiven for Zelensky in Israel and the United States.
Therefore, the memorial complex in Babi Yar still has chances.