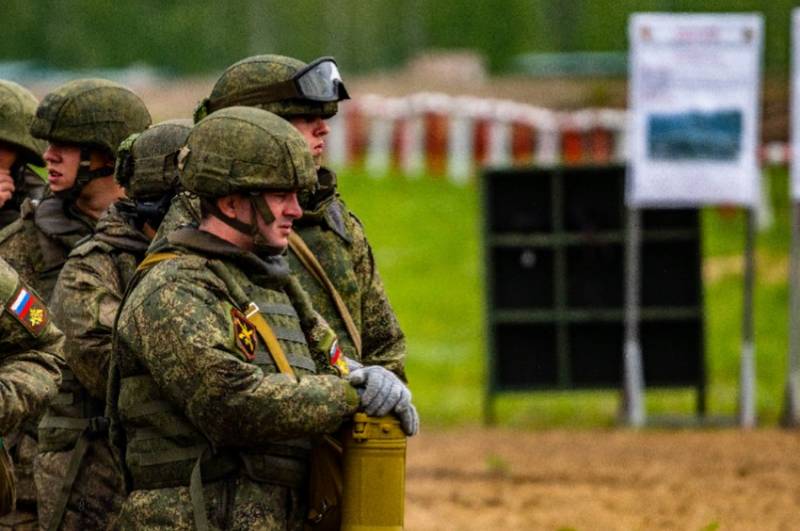 The Ministry of Defense continues to strengthen the military grouping in the Kaliningrad region. A new motorized rifle division will be deployed in the region by autumn.
The Russian Ministry of Defense is deploying a new 18th Guards Motorized Rifle Division on the territory of the Russian enclave. Reportedly
"News"
With reference to sources in the military department, the staffing and rearmament of the new formation will be completed by the fall of this year.
According to reports, the new division is being formed on the basis of the former 79th Guards Motorized Rifle Brigade. First, the 79th motorized rifle regiment was deployed on the basis of the brigade, to which separate communications, reconnaissance and engineer battalions were added. Then the newly formed motorized rifle regiments of the 275th and 280th, as well as 11
tank
regiment.
The new division will strengthen the 11th Army Corps of the Baltic
fleet
... Its formation was a response to NATO exercises near the Russian borders, especially since the Kaliningrad region is surrounded by countries that are not friendly to Russia. Both in Lithuania and in Poland, most of all they shout about the "Russian threat" and invite American troops to their territories.
No matter what Washington and Brussels may say, the West will not leave the Russian borders, continuing to accuse Moscow of building up its military power at the "NATO borders." At least a statement of this kind has already sounded from the mouths of NATO functionaries. Therefore, Russia needs to strengthen its positions, and the formation of a new division in the westernmost region will help revive the "Kaliningrad kulak" capable of neutralizing the threat posed by NATO.