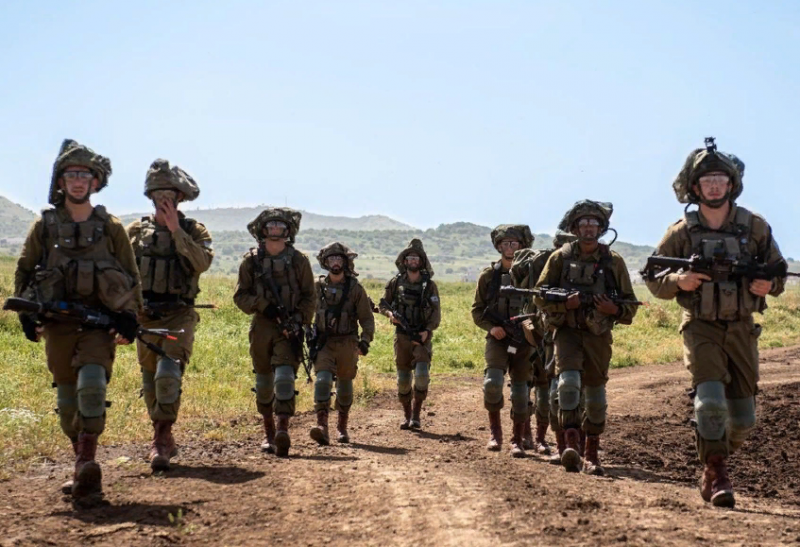 The Israel Defense Forces (IDF) intends to conduct a ground operation in the Gaza Strip, planning and training of troops is underway. This was announced by the press secretary of the IDF, Yonatan Conricus.
Speaking at a briefing, he confirmed the preparation of army units for a ground operation. According to him, the plans have already been drawn up, the units are tightened up, only an order is expected.
Thus, the IDF command confirmed the Israeli media reports on the preparation of a ground operation in the Gaza Strip. As reported, all possible options for the ground phase were considered, the final decision will be made by Chief of the General Staff Aviv Kohavi. It is known that additional units have already been deployed to the borders of the sector, including the landing brigade, the Golani motorized infantry brigade and the 7th
tank
brigade "Saar mi Golan".
According to the latest data, the IDF has stepped up shelling of targets and targets of the Hamas movement in the Gaza Strip in the last XNUMX hours. At the same time, the Israeli military notifies the local population in advance at which point the strike will be struck. Despite this, Hamas claims not only numerous destruction, but also the death of civilians, including children.
According to the Israeli military, since Monday, when the conflict turned into a "hot" phase, Hamas has fired over XNUMX rockets into Israel. The IDF responded with airstrikes against Hamas targets.