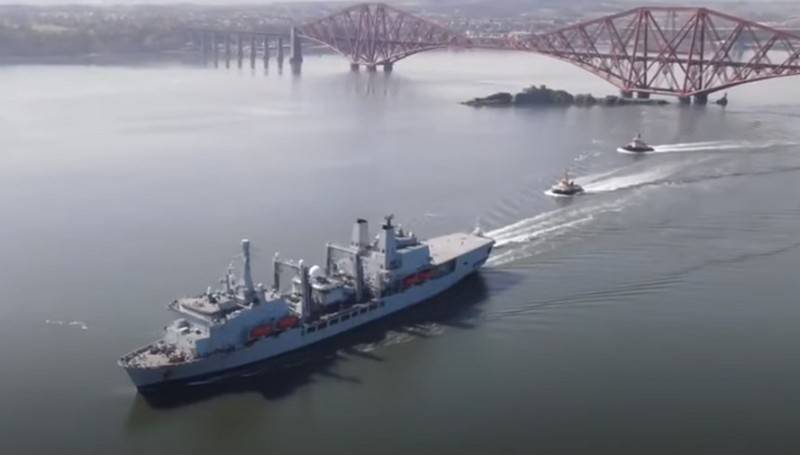 On a British ship
fleet
RFA Fort Victoria caught fire while in the vicinity of Portland. This is the only supply vessel designed to resupply an aircraft carrier strike group.
In anticipation of the incident, Fort Victoria received a full shipment of fuel, ammunition and food supplies. During the incident, in addition to the ship's crew (230 people), local firefighters and an ambulance were called, four crew members were hospitalized, and the fire was contained without serious spread and extinguished.
Even the world's most advanced fleets are regularly hit by ship fires.
- writes the Navy Lookout edition, indicating that the French submarine FS Perle survived a major fire during repairs in June 2020, when the entire bow of the submarine was destroyed (it was decided to replace it with a section with a decommissioned FS Saphir of the same type).
In July 2020, the US Navy was forced to write off the 40-ton USS Bonhomme Richard UDC when it burned out, nearing the end of a major overhaul.
Serious fires also occurred in the Russian fleet, including at shipyards. Chinese too
- explain the British media, apparently calming themselves.
The situation is complicated by the fact that RFA Fort Victoria is, as already noted, the only supply vessel for the British AUG. In addition, it is the slowest in the aircraft carrier group - its speed is 20 knots. In this regard, it is planned to build three new supply vessels (around the end of the 2020s).
The last major fire in the Royal Navy occurred in November 2000. Then, aboard the landing ship HMS Fearless, which was in the Mediterranean Sea, the selfless efforts of the team managed to contain the fire in the power unit, preventing the loss of the ship.