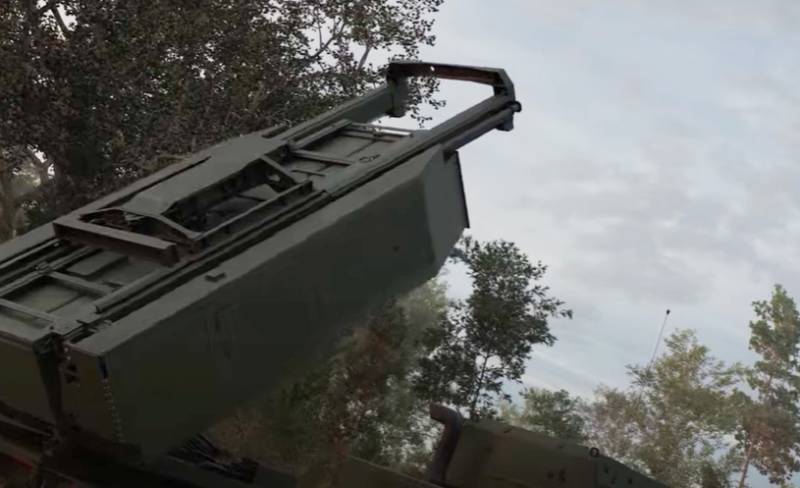 The Pentagon said that when performing firing at the White Sands training ground in New Mexico, a record was broken during the tests of one of the missiles. It is reportedly a Precision Strike (PrSM) missile.
It is alleged that the PrSM set a record for a similar class of missiles in terms of range, covering a distance of about 400 km.
Lockheed Martin's Vice President for Precision Weapons G. Campbell:
The Precision Strike rocket was fired from a high mobility launcher. She hit the target with the expected accuracy. At the same time, the characteristics were confirmed in terms of flight modes, range and accuracy, as well as the level of lethality (destructive force) of the warhead.
It is noted that the possibility of integrating the Precision Strike tactical missile with the installation of a multiple launch rocket system (MLRS) HIMARS has been confirmed. These MLRSs were designed for 227 mm caliber and have been in service with the US Army since 2005.
Previously, the ATACMS Block IIA missile, which was in development for a long time, was called the long-range option for HIMARS. Its planned range is about 300 km. If you believe the statements of representatives of the above American company, the version of the Precision Strike rocket significantly exceeded this distance.
It should be noted that previously Precision Strike passed three stages of testing. In these tests, the rocket showed the following distances when hitting a target: 85, 180 and 240 km.
This missile is being developed as part of a program to replace the army's tactical missile systems. The Pentagon plans to get a missile with a maximum range of 499 km. Why exactly such a value, similar to a store price tag?
The fact is that missiles with a range exceeding 499 km already belong to the class of intermediate and shorter-range missiles. When development began, the United States was still in the INF Treaty. However, now, after withdrawing from the treaty, the Americans can increase the range of ground-based missile weapons.
According to G. Campbell, the rocket can pass all stages of testing by the third or fourth quarters of 2021.