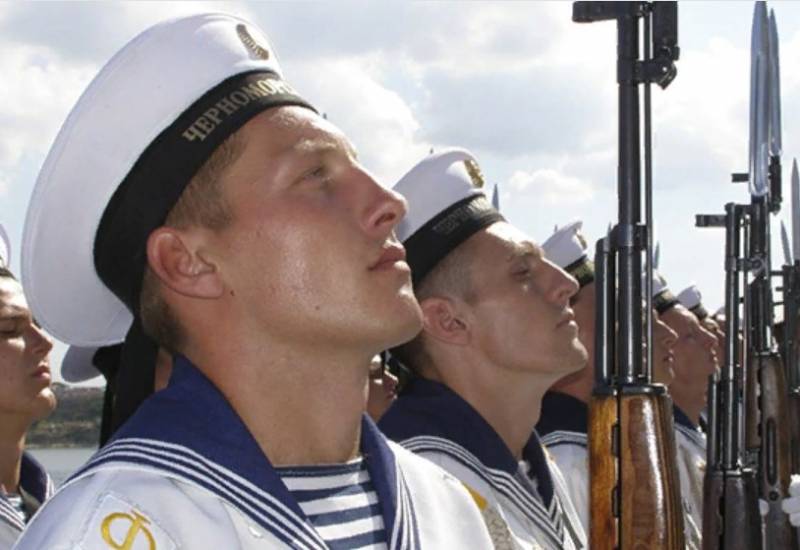 July 15, 1996 Commander-in-Chief of the Naval
fleet
RF Admiral of the Fleet FN Gromov issued an order to celebrate the Day of the Black Sea Fleet. The date of the holiday, May 13, was chosen in honor of the day when, in 1783, 11 ships of the Azov flotilla arrived at the place where the base of the Russian naval fleet on the Black Sea - the port of Sevastopol - was laid in June of the same year. And on May 13, or the 2nd according to the old style, the first ships under the command of Admiral Klokachev entered the Akhtiarskaya Bay. Now this date is considered the birthday of the Russian Black Sea Fleet.
Today, the Russian Black Sea Fleet plays a strategic role, being, like several centuries ago, protecting the southern borders of the Fatherland.
The most ambitious events in honor of the Day of the Black Sea Fleet are held in Sevastopol and Novorossiysk. Coloring flags are raised on ships and festive formation of crews is carried out. On the shore, wreaths and flowers are laid at the monuments to the sailors and naval commanders of the Black Sea Fleet. Festive meetings, concerts and solemn services in churches are organized. Particular attention is paid to veterans of the Black Sea, congratulating them on the holiday.
The editorial board of Voenniy Obozreniye congratulates sailors, foremen, warrant officers, officers and admirals, all who serve or retired, as well as civilian personnel on their professional holiday. We wish you good health, success in your service and all earthly blessings.