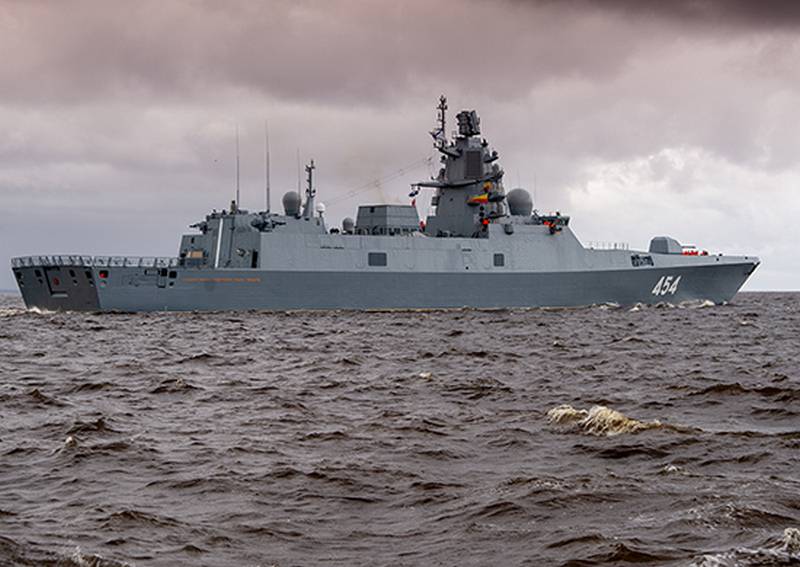 Russian Frigate of the North
fleet
"Admiral Gorshkov" will take part in the final tests of a promising missile
weapons
... According to the press service of the Northern Fleet, the frigate is making the transition from Murmansk to Severomorsk.
According to the information provided by the press service of the fleet, "Admiral Gorshkov" after arriving in Severomorsk will make the transition to the White Sea, where it will begin the final tests of the promising missile. Arrival of the ship for testing is scheduled for Thursday.
The message does not contain information about what kind of weapon will be tested, but earlier the frigate participated in surface tests of the Zircon hypersonic missile. Based on the text of the message, if the tests are called final, then this may indicate that the surface tests of the Zircon are coming to an end. And taking into account that earlier it was reported that surface and underwater tests of the missile were carried out in parallel, we can expect reports of the beginning of tests of the Zircon from the nuclear submarine Severodvinsk.
In early March of this year, some media outlets, citing sources in the defense industry, reported that the Zircon hypersonic missile test program was accelerating with the aim of adopting the missile into service in the first half of 2022. In April, Defense Minister Sergei Shoigu confirmed the completion of the Zircon tests by the end of this year.