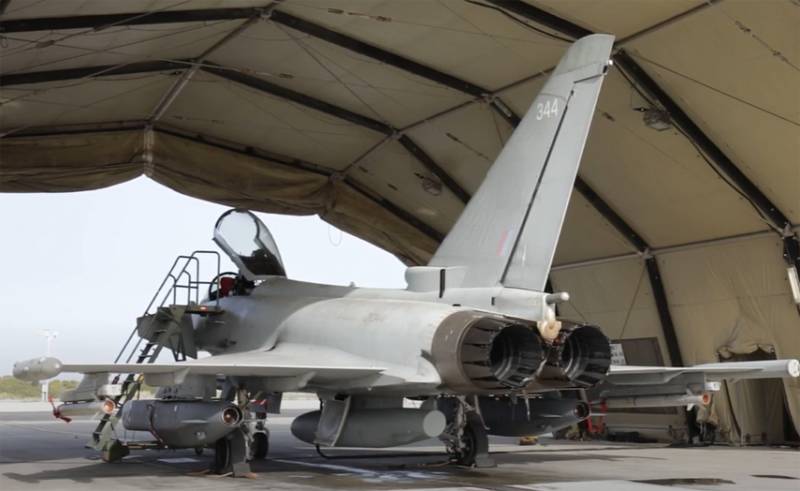 The British press with reference discloses data on an incident that occurred during testing of special equipment on Typhoon fighters of the United Kingdom Air Force. The reports say that we are talking about testing an improved target guidance system Litening III. Also, this system can be used for aerial reconnaissance. It was developed by Northrop Grumman (USA) and Rafael Advanced DS (Israel). The system is equipped with infrared sensors.
British sources of information write that information about the incident during the test flights became public after the publication of the financial report of the military department for 2020. At the same time, the exact date of the incident is not named.
What incident are we talking about?
In the materials of the British media it is said that during one of the tests, the Litening III capsule could not hold onto the Typhoon mounts and began to fall during the flight. As a result of the fall, the guidance and reconnaissance system received damage that did not allow it to be restored. The final financial report contains data that the incident cost £ 640 (over $ 0,9 million). Earlier it was reported that the cost of Litening III exceeds $ 1,5 million.
Reporters asked a British Defense Ministry spokesman to comment on the incident.
The comment was like this:
In such a large organization as our armed forces and as our entire Department of Defense, all sorts of incidents can occur. And we analyze them, for sure we do not take them lightly. We are investigating the reasons for what happened.
The capsule that fell during the flight has an impressive size: 220 cm in length and about 40 cm in diameter. At the same time, its weight is more than 200 kg. The same capsules are used by the Indian and Italian Air Forces.