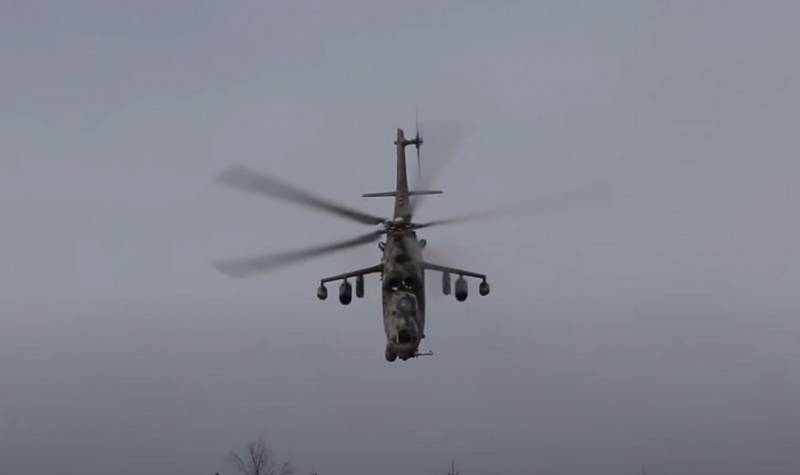 The first place in the production of combat helicopters in the world is occupied by the United States, Russia has risen to the second step. This is stated in the British reference Military Helicopters.
The British calculated that the US share of the combat helicopter market reaches 62%, with Russia taking second place with 29%. The main models of combat helicopters supplied to the world market by Russian manufacturers are the Mi-24/35, Ka-52 and Mi-28. It is these three models that allowed Russia to take second place, according to the compilers of the directory.
Also, speaking about Russian combat (attack) helicopters, the British point out that the Mi-24/35 helicopters are currently the second most popular in the world. At the moment, in service with various countries that have Soviet and Russian equipment, there are 521 helicopters of this model. The first among the drums is the American McDonnell Douglas AH-64 Apache.
The Russian attack helicopters Mi-28 and Ka-52 have been called competitors of "modern combat helicopters" produced in the West. It is emphasized that Russian models are most suitable for countries with "limited budgets" that do not have enough funds for "modern western attack helicopters."
The handbook deals specifically with combat helicopters, not multipurpose ones. If we count the multipurpose, then in the first place will be the American land UH-60 / S70 Black Hawk (Black Hawk) and its naval version SH-60 Seahawk "Sea Hawk". There we are talking about almost 4 thousand produced cars. And on the second, the Soviet / Russian Mi-8/17, produced in almost 3 thousand copies.