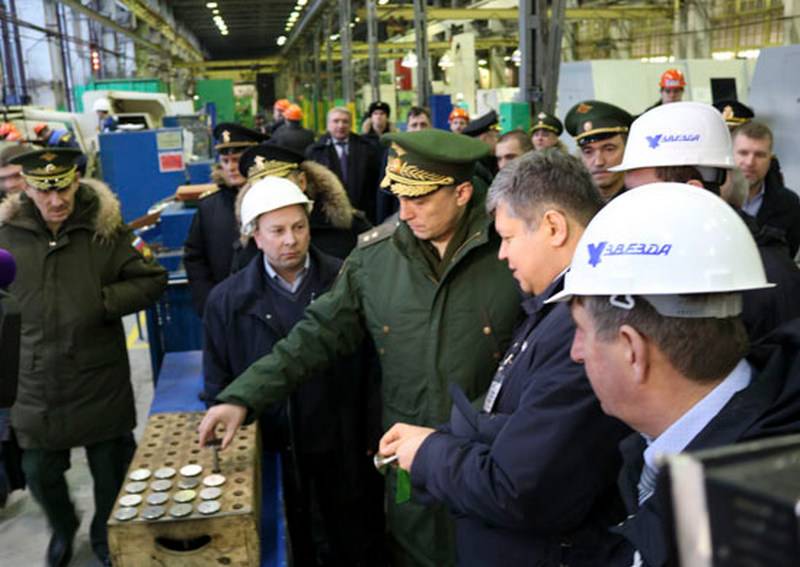 The Ministry of Defense terminates the contract with the St. Petersburg plant "Zvezda" for the supply of marine diesel engines. As reported
"Business Petersburg"
, the military has already filed a suit with the Arbitration Court.
According to the newspaper, the lawsuit contains a requirement to terminate the 2016 contract for the supply of marine diesel engines by the enterprise. In addition, the Ministry of Defense intends to recover from Zvezda a total of 223,7 million rubles, the first session of the Arbitration Court on this claim is scheduled for June 7.
As follows from the lawsuit, the Ministry of Defense is not satisfied with the pace of deliveries of marine diesel engines for Russian ships under construction. In particular, diesels produced by Zvezda are being installed on Project 22800 Karakurt RTOs, and delays in their delivery have already led to the fact that Shipyard Pella sued Zvezda for disrupting the delivery of RTOs to the customer, i. E. Ministry of Defense. In addition, Zvezda provides engines for Project 12700 Alexandrite minesweepers.
In the event of the termination of the contract and the collection of funds, Zvezda, which is going through difficult times, may finally go bankrupt, despite the fact that "large-scale transformations" have been carried out at the enterprise over the past two years. At least, this is what Zvezda's press service says. If the contract is retained, the company promises to complete the program on time by 2022. It is emphasized that for the period 2018 - 2020, the backlog of the production schedule for marine diesel engines was halved.
On the other hand, there are not so many manufacturers of marine engines for warships in Russia. As the import substitution program, which began after 2014, has shown, it is not so easy to launch your own production if you always rely on imports.
How the trial will end, time will tell. Let's hope that despite all the litigation, the Russian fleet will receive ships on time.