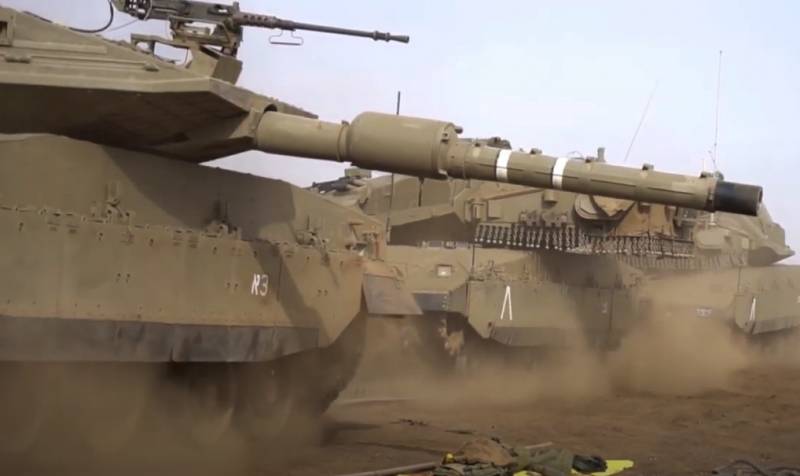 Israeli media publish reports that artillery and
tank
subdivisions. The strikes are being delivered to the Gaza Strip from border areas. At the same time, it is argued that all targets for Merkava tanks and artillery are carefully reconnoitered and relate exclusively to the infrastructure of Hamas and the controlled group (party) of organizations.
According to the latest data, to date, 6 people have died in Israel and at least 48 in the Gaza Strip.
It is reported that some time ago, representatives of the armed wing of Hamas fired an anti-tank guided missile (ATGM) from the northern part of the Gaza Strip at an SUV that was moving in the area of ​​the Netiv Haasar community. One of the Israelis in the car was killed, two were taken to hospital in serious condition. At the same time, there is no evidence that the SUV belonged to the Israeli military.
It also became known that shelling was carried out from the Palestinian side at the moment when they tried to evacuate the victims. To avoid further casualties, the Israelis used the smokescreen option.
According to some reports, the IDF uses this kind of camouflage to move Merkava tanks closer to the sector's borders. In the absence of disguise in the form of a smoke screen, Israeli tanks can be relatively easy targets for ATGMs of representatives of the Hamas military wing.
At the same time, footage appeared on the network, which shows how Israeli armored vehicles are transported on tractors. The authors of the video claim that in this way the tanks are transferred to the areas from which they subsequently shell Gaza.