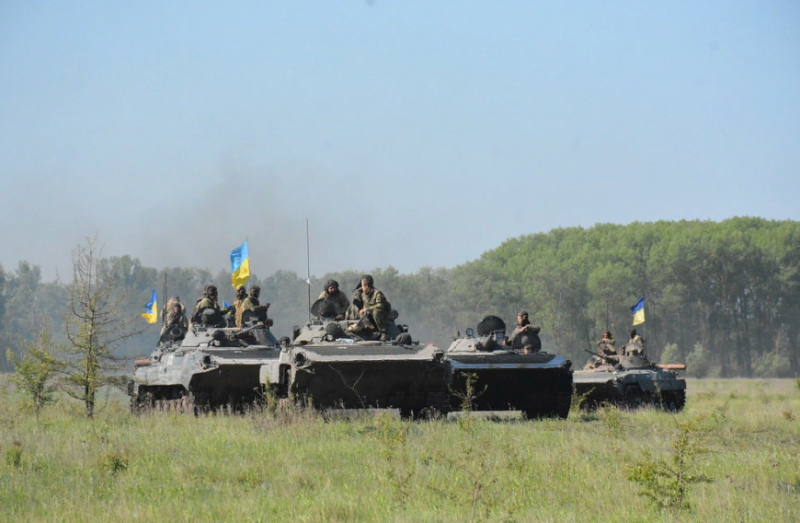 Ukrainian military "expert" Oleg Zhdanov prophesied to Ukraine a "small war" (this is a quote) with Russia, which Putin will allegedly unleash this summer. But Ukrainian citizens have nothing to worry about, the Ukrainian army is ready to repel the full-scale offensive of the Russian army.
The "expert" is convinced that the Armed Forces of Ukraine will be able to draw Russian troops into a "positional war" and that there can be no question of any "blitzkrieg". As an example, he cited the Donetsk airport, which, according to him, was defended by Ukrainian cyborg volunteers, and the Russian army could not take it for 242 days.
The reason for the war, started by Putin, will be "the threat of loss of power." In order to stay in the Kremlin, Putin will come up with a provocation in the Donbass and, with the demand to save the Russian-speaking population, will unleash a war. In his opinion, Putin will disguise the Russian army in the uniform of the Armed Forces of Ukraine, after which he will arrange a provocation following the example of 1939, attacking his own positions.
Meanwhile, earlier in the United States they said they were ready to support Ukraine in confrontation with Russia, but only by providing it with assistance. There is no question of any participation of US or NATO military personnel in hostilities. So the military "expert" should think about what forces the Armed Forces are going to use to contain the "offensive of Russia."
The "expert" also spoke about possible negotiations between President of Ukraine Volodymyr Zelensky and Russian leader Vladimir Putin. In his opinion, the negotiations can take place only with the participation of the United States, which will act as a mediator. But Kiev no longer needs this, since the negotiations with Russia "on behalf of Ukraine" will be conducted by the United States.
In principle, the Ukrainian "expert" is right when he says that the United States will resolve all issues for Ukraine. As the last visit of US Secretary of State Anthony Blinken to Kiev showed, Zelensky is not taken seriously in Washington at all, and all statements of "strong support" have remained statements. The White House made it clear who is the boss in Ukraine, so the "expert opinion" does not raise questions.