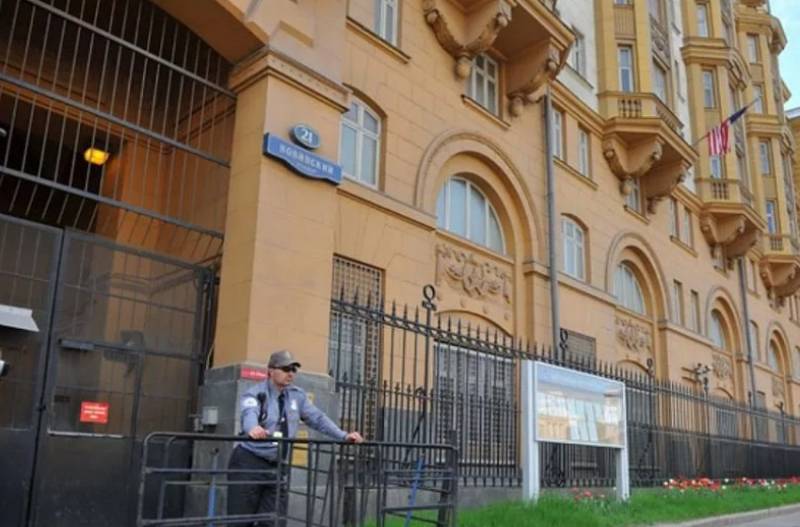 Press Secretary of the US Embassy in Russia Rebecca Ross has been declared persona non grata and will leave Russian territory. It is reported by
"Businessman"
citing a source at the Russian Foreign Ministry.
As the newspaper writes, Ross was included in the list of ten American diplomats whom Russia is expelling as a response to the expulsion of Russian diplomats from the United States. The inclusion of the press secretary of the embassy on this list is associated with a mirror response to the actions of the United States, which for a long time have not allowed the press secretary of the Russian embassy into their territory.
The Russian Foreign Ministry called the actions of the United States "strange", since no explanation has been received on this fact, but for six months already the Russian diplomat appointed to the post of press secretary has not been allowed into the country. Since the Russian embassy can do without a press secretary, then the American one will also do. Moscow simply "mirrored" Washington's actions.
Recall that ten American diplomats from the US Embassy, ​​declared persona non grata, must leave the territory of Russia by May 21. The expulsion of the Americans from Moscow is part of the retaliatory measures introduced against the United States on April 16. The United States, which did not expect a "mirror" response from Russia, still cannot understand how Russia dared to retaliate, which hit Washington quite tangibly. In Moscow, however, they warned that any actions that run counter to Russia's interests will receive a corresponding "mirror" response.