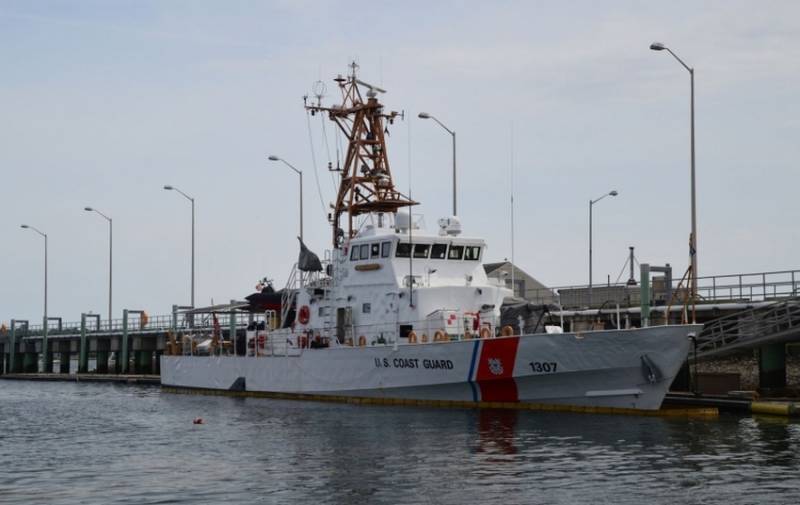 The naval forces of Ukraine will soon be replenished with two more Island-class patrol boats. This was reported in the US State Department.
The State Department spokesman said that the delivery of two American Island class boats will strengthen the potential of the Ukrainian Navy in the Black Sea. Speaking about the delivery time, he noted that the boats will have to be handed over before the end of "this month", ie. May. How they will be delivered to Odessa and other details of the planned delivery are not given.
The only question that arises after the statement of the State Department is why we are talking about two boats, although Ukraine previously announced three. According to Ukrainian media, the Americans are to transfer three former US Coast Guard boats to the Navy: USCGC Ocracoke (WPB-1307), Washington (WPB-1331) and Kiska (WPB-1336). Perhaps the third boat will be delivered separately.
In Kiev, the boats are eagerly awaited, for them crews trained in the United States have already been prepared. The new boats will be based along with the already received P190 "Slavyansk" and P191 "Starobelsk" in the port "Yuzhny". In the future, a division of boats will be created there.
New boats, again according to information from the Ukrainian press, will come to Ukraine with installed weapons and equipment, unlike the first two. Earlier it was announced that the P190 "Slavyansk" and the P191 "Starobelsk" will also receive American weapons.