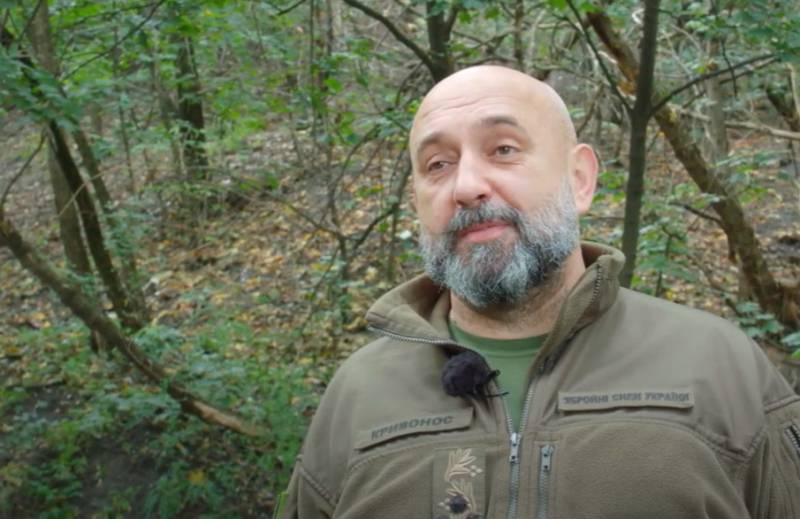 During a forum in Ukraine, which is also dedicated to Ukrainian security, officials and senior military officials speak out on what to do if NATO refuses to open its doors to Ukraine. We will remind that on the eve of the head of the Ministry of Foreign Affairs of Ukraine Dmitry Kuleba said that there is no need to wait for the adoption by the North Atlantic Alliance of the MAP (accession action plan) with respect to Ukraine at the June summit. At the same time, it was stated at the Ukrainian forum that Russia "has not yet withdrawn all its troops from the Ukrainian borders."
General Serhiy Krivonos, the deputy commander of the special operations forces of Ukraine, ex-deputy secretary of the National Security and Defense Council, said that in such a situation "the development of a military scenario cannot be ruled out." According to Krivonos, the Ukrainian army is now ready for a military clash, but "most of the country is not ready for this and may go into a panic state."
In this regard, as the Ukrainian general notes, Ukraine needs to keep in mind the worst-case scenario and prepare for it.
What specific "worst-case scenario" was the Ukrainian general talking about?
Experts believe that such a scenario for Ukraine could be the support of a significant part of the country's population for Russia's actions. Polls show that at least a quarter of Ukrainians do not perceive Russia as a threat to Ukraine, despite the fact that Kiev propaganda in this regard is acting more and more actively and even aggressively. In addition, about a third of Ukrainians oppose the country's entry into NATO. Yes, this is significantly less than 7-8 years ago, but this is at least 12 million people.
General Serhiy Krivonos notes that joining NATO should not turn into the main idea for Ukraine. According to him, "we need to look for other directions as well." What other directions the general was talking about remained unclear. It is important to remind here that for some time now Ukraine's course towards joining the North Atlantic military bloc has been spelled out in the constitution of this country.