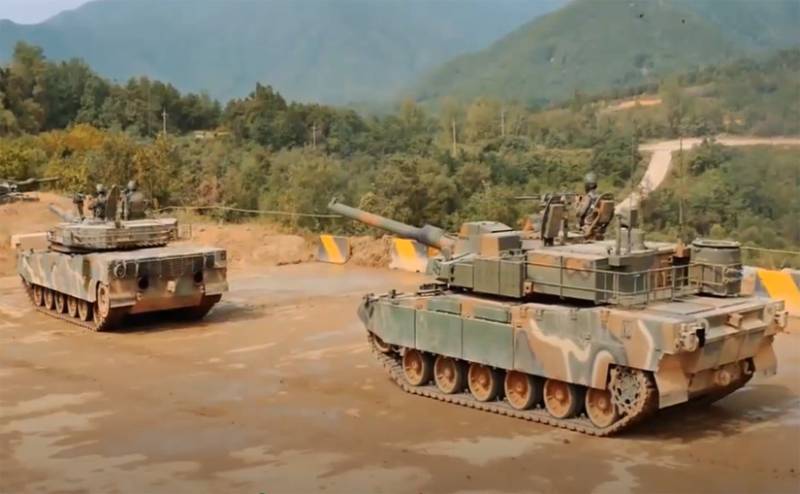 There is information that Korean armored vehicle manufacturers intend to meet the needs of the Indian army in light
tanks
... Earlier in India, it was stated that light tanks may be required for the confrontation in Ladakh. This is despite the fact that quite recently in the same India they declared the superiority of the T-72 and T-90 tanks over the Chinese "mountain" Type 15.
The Indian military department said that about 300 light tanks are needed to meet the needs of tank units. According to other sources - 350. Representatives of the Hanwha Defense company made a proposal to supply such a number of armored vehicles to the troops. It is a company headquartered in the Republic of Korea.
The Korean manufacturer of military equipment offers India its K21-105 light tank, which is based on an infantry fighting vehicle. The K21-105 has a main caliber of 105 mm, weight (depending on the configuration) - up to 29 tons, its turret is designed for two crew members. The manufacturer previously called the main purpose of such a tank to support the infantry, including in the conditions of the landscape where difficulties may arise for the use of heavier tanks.
Initially, the K21-105 tank was called medium.
Representatives of the Korean company claim that the K21-105 has the best price-performance ratio compared to similar combat vehicles from other manufacturers. At the same time, no specific (possible) price for India has yet been announced. But it is indicated that Korean manufacturers are determined to participate in the Make in India program. To do this, they are ready to move part of their production to India in cooperation with a partner L&T. This company (L&T) is already implementing a project for India to create tracked self-propelled artillery mounts K9 Vajra-T 155 mm.
From the statement of representatives of the Korean firm:
The K21-105 tank is ideal for use in mountainous areas.