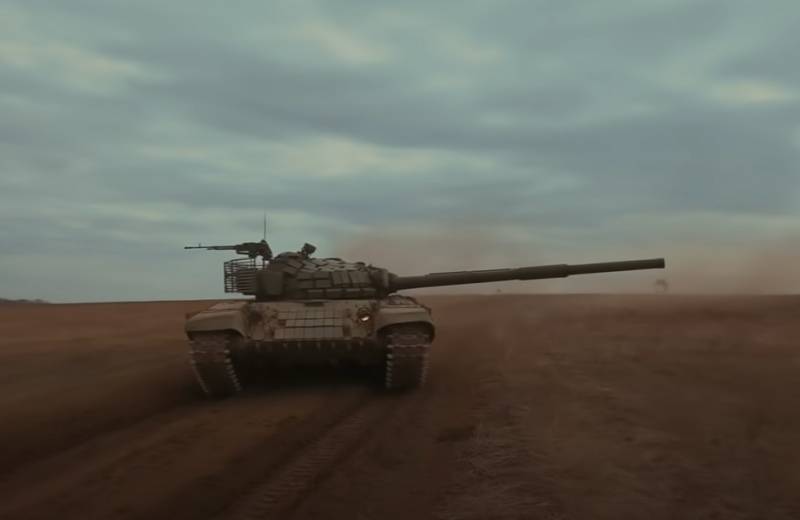 The T-72B main battle tank is a vehicle created in the mid-1980s, at the height of the war in Afghanistan and the Cold War of the USSR against the United States and the so-called collective West. Some experts are confident that this is one of the best combat vehicles of its time, capable of effectively resisting NATO
tanks
... Others believe that the T-72B had shortcomings that would not allow it to fight "on equal terms" with the American Abrams and German Leopards, if such a struggle really manifested itself not in the reflections of analysts, but on the battlefield.
The T-72B crew consists of three people: a driver, gunner and tank commander. The tank is equipped with a circular automatic loader with 22 rounds loading. The same number of shots are kept separately.
The T-72B tank is also capable of moving under water. It was designed for overcoming water obstacles up to 5 meters deep - with movement along the bottom of the reservoir.
This tank is capable of hitting targets with various types of ammunition, including guided missiles.
On the Krupnokalibernyi zapolokh channel, you will find a complete overview of the T-72B MBT, as well as its firepower. Reinforced concrete blocks and sandbags were selected as targets. The plot tells about how effectively the ammunition fired from a tank gun cope with these means of protecting the enemy.