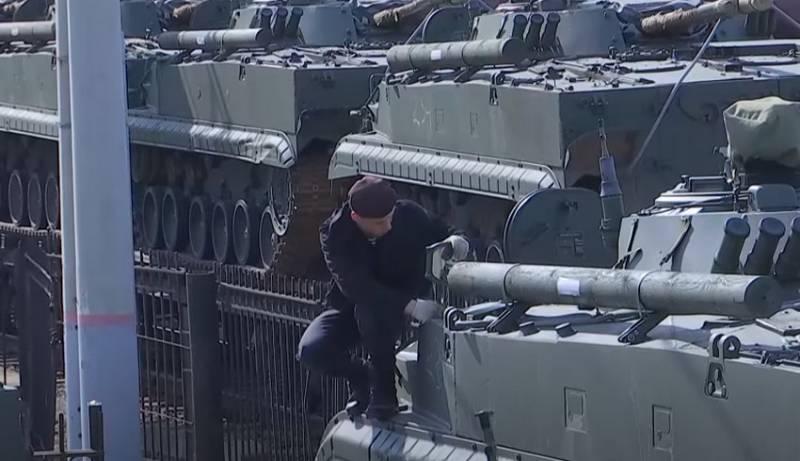 A large batch of new BMP-3 infantry fighting vehicles entered service with the Western Military District. The press service of the Western Military District announced the arrival of the equipment.
According to the report, the batch of BMP-3 entered service with the motorized rifle regiment of the army corps of the Baltic
fleet
stationed in Kaliningrad. In total, 30 combat vehicles were delivered to the regiment as part of the state defense order in accordance with the rearmament plan for modern models of military equipment.
The BMP-3 received a new chassis, engine, weapon system, hydromechanical transmission, crew protection was significantly increased. (...) water jets are installed on the machine (...)
- said in a statement.
It is reported that the regiment's servicemen have already begun to master the new equipment and soon the infantry fighting vehicles will be involved in the combat training of personnel.
Earlier, the military department confirmed plans for rearmament from BMP-2 to BMP-3 units and subdivisions of the Western Military District. Rearmament will depend on the rate of delivery of new and modernized vehicles. In addition, it was announced about the further modernization of the BMP-3 with the installation of a new engine and observation devices.
The BMP-3M infantry fighting vehicle is armed with a 100mm gun - a 2A70 launcher with a 30mm 2A72 automatic cannon and a 7,62mm PKTM machine gun. BMP is designed to transport personnel to the front line, increase the mobility, armament and security of military personnel on the battlefield in conditions of the use of nuclear
weapons
and joint action with
tanks
in battle.