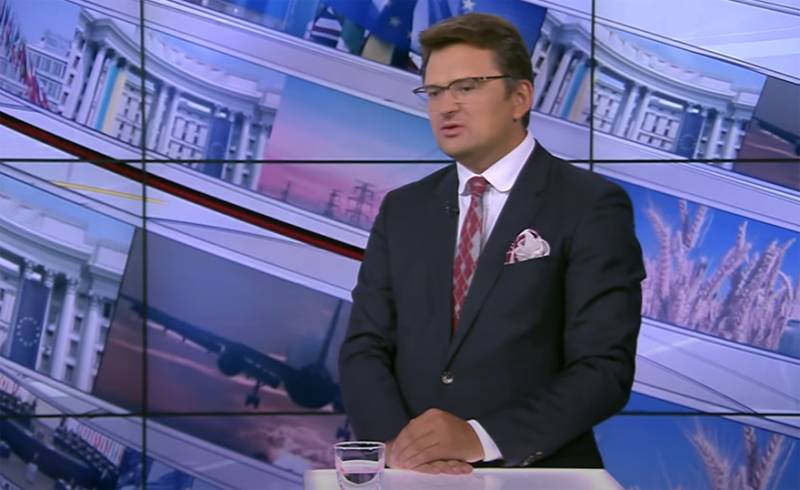 Ukrainian Foreign Minister Dmitry Kuleba made a statement in which there were frank notes of disappointment. We are talking about the prospects for Ukraine to receive from the North Atlantic Alliance the so-called MAP - an action plan for membership. On the basis of the MAP, countries are usually given specific deadlines for when they will be able to join NATO.
Speaking at the forum "Ukraine 30. Country Security", the Minister of Foreign Affairs of this state said that NATO by June will not take a decision on granting the said MAP to Kiev. According to Dmitry Kuleba, "NATO is not yet moving in this direction, therefore one cannot count on the provision of an action plan for membership."
In June, a NATO summit is planned, on which Kiev for some reason pinned special hopes. The Ukrainian authorities believed that NATO functionaries would unequivocally announce to Ukraine that the country would be admitted to NATO. But it didn't work ... So, a few days ago, the United States decided to correct the transcript of the White House press service, from which the words about Washington's support for Ukraine's entry into the North Atlantic Alliance were removed. This fact caused a negative reaction in Ukraine. Now the negative for Kiev is added by the fact that NATO will not provide Ukraine with any MAP by June.
Kuleba:
Some NATO countries are simply afraid to provoke Russia. They believe that not giving us the MAP is the best way to keep Russia. This is the main obstacle for Ukraine to obtain an action plan for membership in the alliance. We prove to them that they are wrong.
At the same time, Mr. Kuleba added that he is confident in the following:
Ukraine's membership in NATO is inevitable.
At the same time, the head of the Ministry of Foreign Affairs of Ukraine made it clear that the Ukrainian delegation has not yet even been invited to the NATO summit to be held next month. According to the head of Ukrainian diplomacy, the Foreign Ministry "is now working to join the summit."
Kuleba:
But for now, they say that only allied states, members of the bloc will participate in the summit.