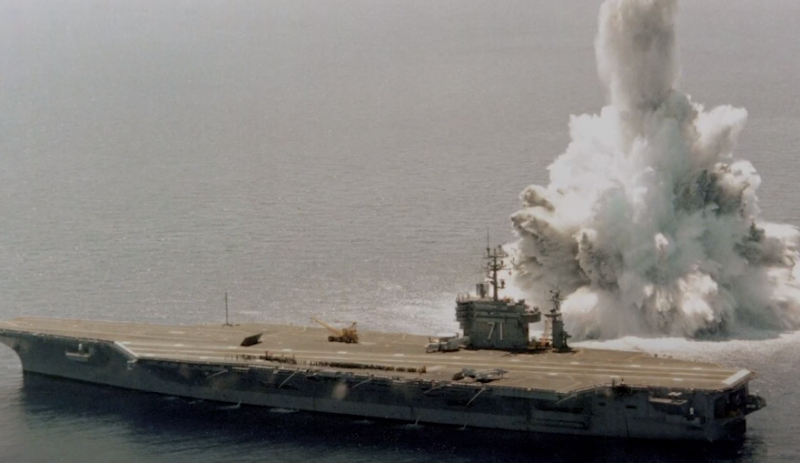 The lead aircraft carrier USS Gerald R. Ford (CVN-78) will still be "blown up" as part of the FSST (Full Scale Shock Trials) program. The decision to conduct a "shock test" was made by the command of the US Navy.
Explosive tests of the aircraft carrier are scheduled for the summer of 2021 and are slated to complete a long-term test program for the new ship. During the "shock test" the military expects to receive confirmation of the reliability of the systems and devices of the aircraft carrier.
Plans to subject the new aircraft carrier to explosive tests were announced back in 2018. Then the US military decided which of the aircraft carriers to "blow up": the head Gerald R. Ford (CVN-78) or the first serial USS John F. Kennedy (CVN-79). The choice fell on the head, but for some reason the tests did not take place or were postponed to a later time, the US Navy command did not name the reason.
The US Navy has developed a special program FSST, according to which the test ship is subjected to a series of three explosions. At a distance of less than 100 m from the ship, 4,5 tons of explosives are detonated under the water (the exact FSST testing methodology is secret). After detonating the charge, a special team collects data from hundreds of sensors fixed at different points on the ship and determines the level of damage.
Thus, the Americans confirm the strength of the ship and the operation of its systems in extreme conditions and identify design flaws in order to correct them in the next ships of the series. Therefore, mainly the lead ships of the series are subjected to "shock test".