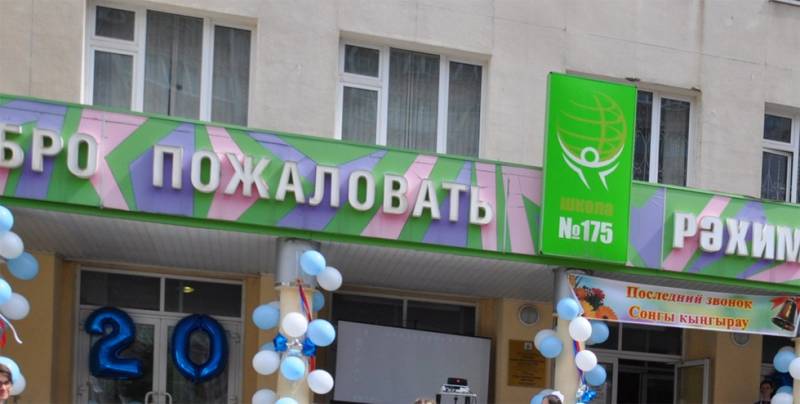 There are alarming reports from Tatarstan about an incident in one of the educational institutions. We are talking about the Kazan secondary school (gymnasium) No. 175, which is located on Faizi Street.
Local sources report that there was a shooting at the school. In addition, it is reported that an explosion thundered within the walls of the educational institution.
Information resources of Tatarstan provide information that law enforcement officers and emergency services arrived at the school. According to some reports, riot police officers entered the school building.
According to unverified information, children do not leave school through the main exit, many are in their offices, and some jumped out of windows.
According to the latest reports, the shooting in the gymnasium building was opened by two unknown persons. According to other sources,
weapon
two students of the same educational institution carried it to the school. The type of weapon has not yet been reported.
According to some reports, one of the shooters was detained by the police and has already been taken out of the school building.
Various sources publish different data on the consequences of the shooting. Thus, it is reported that there are dead and wounded in the school.
More than 2 dozen ambulance teams work at the gymnasium building.
The head of Tatarstan left for the gymnasium.