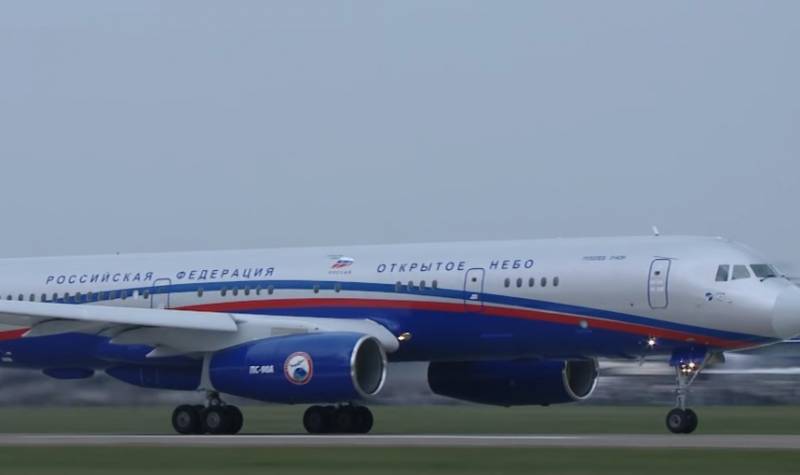 Russia continues to implement the procedure for the country's withdrawal from the Open Skies Treaty. The prepared bill on denunciation of the treaty was submitted to the State Duma today.
As follows from the data posted on the website of the Russian parliament, today, on May 11, 2021, the developed bill was submitted to the State Duma for consideration. The document was introduced by Russian President Vladimir Putin.
According to available information, the document will be considered as soon as possible and approved by both chambers of the Russian parliament, after which it will be signed by the president and Russia will finally, already officially, leave the Open Skies Treaty. According to Deputy Speaker of the Federation Council Kostantin Kosachev, Russia took all measures to preserve the treaty, but the United States ignored the call to return to the Don, therefore the only and correct move of Russia is also to leave the treaty.
Recall that the United States left the Don in November 2020. Russia tried to work under the new conditions, but other countries could not guarantee that they would not transmit information received during flights over Russian territory to the United States. Against the background of these statements, on January 15, 2021, the Russian Foreign Ministry announced the launch of the procedure for Russia's withdrawal from the Don, leaving the United States room for maneuver, stating that the final decision would be made at the end of May.
Washington made it clear that they are not going to return to the treaty after they announced the decommissioning of both aircraft involved in the program. Despite this, Russia took several more steps to return the United States to the Don, but they were also ignored. Thus, Russia had no choice but to also leave the agreement, which is being successfully implemented.