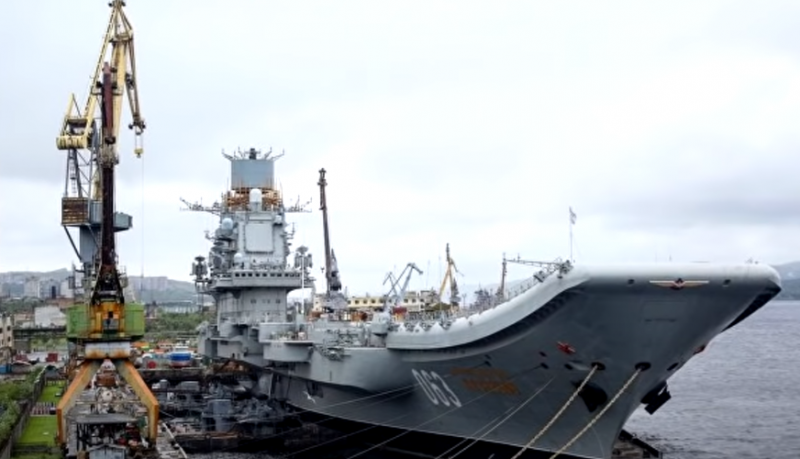 The only Russian aircraft-carrying cruiser, Admiral Kuznetsov, undergoing repairs and modernization, may receive a new shipborne automated complex for short-range navigation and flight and landing control. It is reported by
TASS
with reference to a source in the DIC.
In the course of modernization, "Admiral Kuznetsov" will receive a new one, an analogue of the "Resistor-E" complex, developed for Indian aircraft carriers, instead of the old "Resistor-K42" complex. Everything would be fine, but according to the source, the new complex has not yet passed full-scale tests.
According to reports, a new short-range navigation and flight and landing control complex was delivered to Yeisk, but due to the unavailability of the entire complex as a whole, it did not pass full-fledged tests. At the same time, the untested complex is being prepared for installation on a Russian aircraft carrier.
News
The agency does not explain which complex it is specifically about, but the website of the developer of these complexes of the Chelyabinsk NIIIT-RK contains information about the new generation B-16 complex, just an analogue of the Resistor-E, created specifically for the Admiral Kuznetsov aircraft carrier. According to the developer, a dispatching radar with a new active ring phased antenna array was additionally introduced into the complex.
It is noted that the V-16 complex has been manufactured and has already been delivered in a ground version just for equipping the NITKA complex in the city of Yeisk. No test information available.